It's safe to say: Vancouver's Derek Kwan — actor, producer, writer, director — is not short on talent. He's also no stranger to Telefilm's Not Short on Talent programme: In 2019, Jerome Yoo's Idols Never Die was selected to be part of the delegation; Kwan helped produce it. In 2022, Adriana Marchand's Maundy was part of "Generations," the programme sent to Cannes last year; Kwan produced it.
This year? Kwan's narrative debut, 100 Days, is part of "It's Complicated," the latest iteration of Not Short on Talent. Even better: Maddy Chang and Marchand produced it.
"It's funny that Adriana Marchand and I get to switch director / producer roles this time around," Kwan begins, commenting on the strange coincidence. Yet surreality will soon be reality, and the pair are eager to hit the Croisette: "We have a confidence going into the Marché this year, and we're looking forward to bringing along a bigger team to share and experience all the festival has to offer."
A dramedy about a family celebration at a Chinese banquet, 100 Days also sees Kwan switching roles another way: Exchanging non-fiction for narrative filmmaking for a doozy of a debut — one that balances, as mentioned in the programme notes, a feast of awkward family dynamics amidst a ten-course meal.
Narrative filmmaking has always been a goal of mine," Kwan says. "After graduating from university, pursuing filmmaking through documentary was a natural first step with the lower barriers of entry. Momentum continued to build for myself in that space, but narrative stories were always still brewing in my head. After working on tons of scripted projects as a producer, 1st AD, and actor… it's been a long time coming to get this one under my belt."
Featuring Phoebe Miu as Charlie, a young woman with some big news to share, and Doris Lum as Soo, Charlie's mother with a new (!) boyfriend, 100 Days fuses tension and fun for a fresh take on the stressful family meal — a facet of life that knows no borders. "I really wanted to tell a story reflective of my Chinese-Canadian lens, so I always knew it was going to be a script with a mixture of English and Cantonese involving a modern day family," Kwan says. 
Ah, but like humans, like extended families, filmmaking is also complicated. Complicated, but not unsolvable — especially with a bit of indie ingenuity. "We realized very quickly that shooting in an operating Chinese restaurant was going to be challenging," Kwan shares, generous with his insights and learnings from the artistic process. 
The restaurant I had originally planned on shooting at was only closed on Tuesdays, so if we were to utilize that day and shoot around their operating hours, it was more than likely going to be night shoots. Not ideal for a cast and crew graciously working on a passion project, let alone having a baby part of the cast! So I widened the search and I checked out a restaurant coincidentally located in the old East Vancouver neighborhood I grew up in. The restaurant was closed and the sign on the building said it was being redeveloped, but when I peered through the windows, the interiors of the restaurant all still looked mostly intact. I contacted associate producer Lynne Lee (who also plays the manager in the film) to see if she can find out anything about the restaurant or the owner. This was a Saturday morning. By the afternoon, she had found him and we scheduled a walk through for Monday. During the walkthrough, we negotiated our rate; the owner gave us the keys on the spot. We had access to the space a full two weeks before our shoot. Unheard of." 
(This anecdote brought to you by Kwan's citation of filmmaking 101: "Use what you have access to.") 
But what's a film at a restaurant without shots of delicious food? Kwan, who adds he once wanted to be a chef, doesn't disappoint. "It was important for me to showcase a ten course Chinese banquet-style dinner, which obviously varies between restaurants, but they all generally follow the same style of dish for each course," he says. "It starts with a cold dish platter featuring jellyfish, and then there's always a point in the dinner where it feels like tons of courses are coming at once and you can't keep up." (In 100 Days, exchange "courses" with "passive aggressive comments" for an idea of the kind of rapid-fire chaos that ensues.)
I love how the role of food triggers these emotions to come to a head," says Kwan, noting particularly the red bean dessert soup that typically caps banquets and is often given to diners for free. "I personally hate it," he says of the soup. "The grainy texture is not pleasant, it doesn't look appetizing, so I thought it'd be fun to have this be the menial trigger that sets things off at the table."
Like it or not, it's a treat to watch — especially as Kwan builds to a conclusion with Charlie's big announcement. "On this night, Charlie is going through so many different emotions and running through so many scenarios in her head, and at the end, I think she's ultimately deciding whether she should be shaking things up one more time — or if she should just stay quiet and let things be," Kwan says.
100 Days plays as part of "It's Complicated," the latest iteration of Telefilm's Not Short on Talent programme. Following the Marché, Kwan has a dramedy TV series in development ("to quote career coach Kadine Cooper, 'Stay ready so you don't have to get ready,'): "Last Night's Rice," a scripted series that, according to Kwan, is "The Bear" meets "Atlanta" sprinkled with "How to Make It in America" — "and then make it Asian." Also exciting is the news of Kwan and Marchand teaming up again, this time to produce Marchand's feature film: "Jaw-dropping," Kwan describes it. Who am I to doubt him?
Canada's Not Short on Talent programme is available through the Cannes Short Film Video Library as well as a screening as part of Canada's programme on May 22. The participants will attend the Short Film Corner 2023. For more information, contact: ann-marie.picard@telefilm.ca.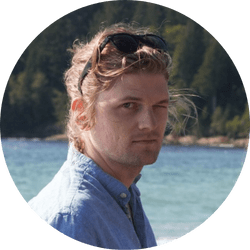 JAKE HOWELL

Jake Howell is a Toronto-based writer and freelance film programmer.