A funny thing began in December last year: By the time the new year had rolled around, the only thing anyone seemed to be talking about was artificial intelligence: AI this, AI that, AI everything (everywhere, all at once).
I won't be surprised if and when these advancements find their footing in the world of filmmaking — and I'm confident they already are — but I also anticipate there to be a response from the filmmaking world as creatives write scripts and craft stories that grapple with them. That's just what artists do.
As this conversation continued to unfold around various corners of the internet, I was watching Canadian short films for a new iteration of Not Short on Talent. While technology scholars and experts weighed in on incredible achievements and how impressive their computational capacities were, I was, on the other side of the coin, marvelling at the complexities of human life, the intricacies of interpersonal dynamics, and the spoken / unspoken feelings that require similar levels of concentrated calculation — similar levels of intense (and intensive) processing.
Humans. We're complicated! Appreciating these seven new works, however, headed to the Cannes Court Métrage next month, is surely not.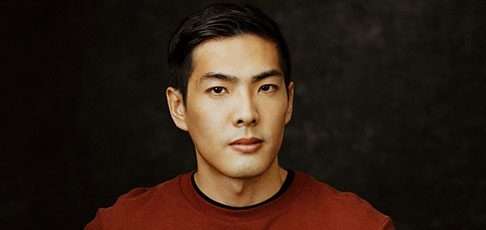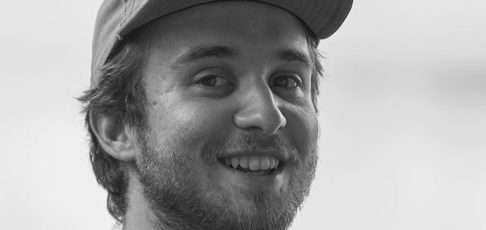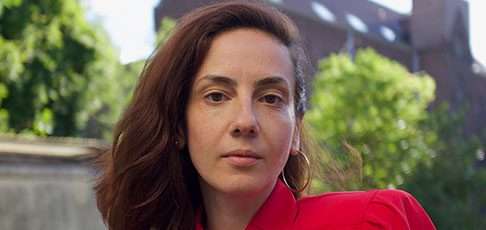 In Derek Kwan's 100 Days, a young Chinese-Canadian woman with some big news to share attends, with her new boyfriend, a ten-course banquet to celebrate the first few months of her baby nephew's life. Also in attendance? Extended family … including someone unexpected. Needless to say, daggers are shot and guilt trips are applied — and as fun and zippy lines shoot in every direction over the Lazy Susan, Kwan balances these spinning plates with delicious verve.
But when does induction become initiation? In the vein of Lord of the Flies, Olivier Côté's Les rois tracks two new camp counsellors joining an institution with beer-soaked traditions. One such activity, "The Cucumber," is about as subtle as an eggplant emoji — and for the pair of boys thrust into the sobering waters of pressure and embarrassment this tradition requires, emotions surface to reveal not everyone is having fun.   
It's tricky navigating romantic interests. Moreover, it's tricky doing so over a long-distance phone call, while cooking dinner, while prepping for a party, while switching languages back and forth, and — trickiest of all — while talking to a friend with whom you are in love. If this wasn't complicated enough, writer / director Teyama Alkamli opts, with I Never Promised You A Jasmine Garden, for long, unbroken takes to capture all of these convolutions (and more!) in full, resulting in a rich, often bittersweet reflection on the confusing nature of love.
Pareidolia is the phenomenon where humans see patterns, sometimes faces, in everyday objects. Vanessa Magic's The Future Above Us elevates this tendency all the way to the stars: If our planet is ever hit by some catastrophic event of galactic magnitude that leaves the Earth devoid of people, what, after all, does human connection look like? (And what of pareidolia in the age of AI-powered avatars?) Where some sci-fi stories insist the future is cold and grey, Magic's remains warm — full of bright colours, appreciation for the little things, and with an emphasis on human creativity.
The quiet dawn world of Catherine Boivin's 6 minutes/km, an experimental documentary featuring the director on her morning runs, may seem similarly lonesome, except the highway road she follows is alive with the thoughts of her Atikamekws ancestors. "I think when I run," Boivin says in Atikamekw, a language she fears she's losing. "I realize I'm lost for words." With a run time roughly half her film's title, Boivin's dreamlike, kaleidoscopic document nevertheless speaks volumes.
Armed with a hilarious script by Veronika Gribanova, Knox, a filmmaker interested in the anxieties and thrills of online culture, depicts the idea of self-cancellation in The Comics, a fast-paced, get-in-the-car-I'll-explain-on-the-way romp about two Very Online creators (one of them played by Gribanova) who fear a recent "joke" they uploaded might possibly end their careers. I mean, their video is getting literally tens of views! Should they hire a lawyer? Should they issue an apology? Should… should they post more?
Finally, this iteration of Not Short on Talent concludes with Dada's Joie de vivre, a rabbit hole of emotional turbulence stemming from but a simple question: "Ça va?" To answer her boyfriend Trevor's question, sure, Elsa doesn't have any major illnesses — so she's fine in that regard. But what of her l'appel du vide? What of her desires? Her ambitions? Her contradictions? Her relationship with her mother? Évelyne Brochu lends her voice to Elsa's inner thoughts, suggesting Elsa isn't yet ready to say them herself.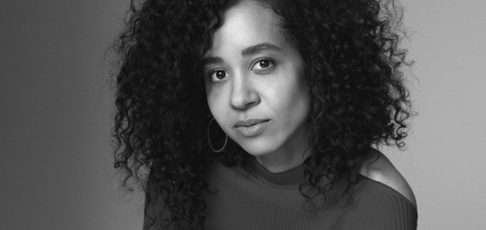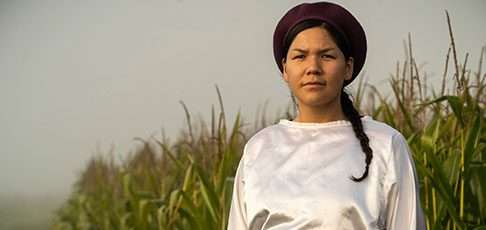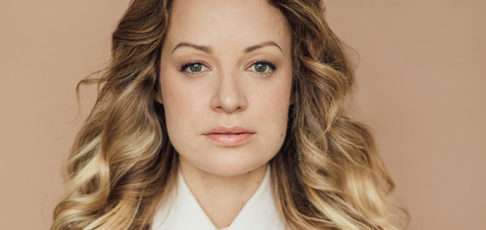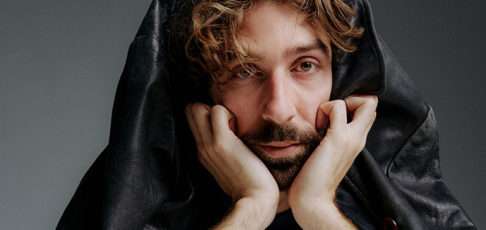 Perhaps, one day, computers will be there to help us crunch these quantum circumstances, these emotional superpositions, of love, of life, of family, of connection. Then again, if these seven Canadian works are any indication, I'm reminded of the power, and prowess, of an active human mind.
Canada's Not Short on Talent programme is available through the Cannes Short Film Video Library as well as a screening as part of Canada's programme on May 22. The participants will attend the Short Film Corner 2023. For more information, contact: ann-marie.picard@telefilm.ca.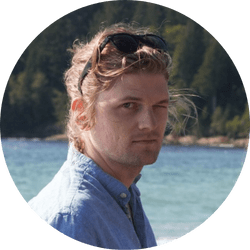 JAKE HOWELL

Jake Howell is a Toronto-based writer and freelance film programmer.