Discover our programming at SXSW 2022.
UK & CANADIAN XR PROJECT PITCHING POWER HOUR (FAIRMONT, MANCHESTER A)
UK-Canada Immersive Exchange is a new immersive talent development and co-production fund for creative practitioners and producers, supported by UK-Canada Immersive Exchange, supported by Arts Council England, Canada Council for the Arts, Canada Media Fund, CFC Media Lab and StoryFutures Academy.
These international AR, VR and immersive audio co-productions focused on developing new immersive narrative experiences across two territories during COVID-19.
Learn about a curated selection of completed XR prototype projects and possible funding and collaboration opportunities to bring them to market. The AR, VR and immersive audio initiatives are created by a community of innovators in immersive storytelling from both Canada and the UK.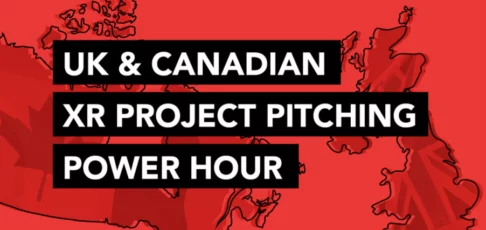 Sonja Heinen
European Film Promotion
Managing Director
Julia Rosenberg
January Films, Canada
Producer
Jérôme Dopffer
Balthazar Productions, France
Producer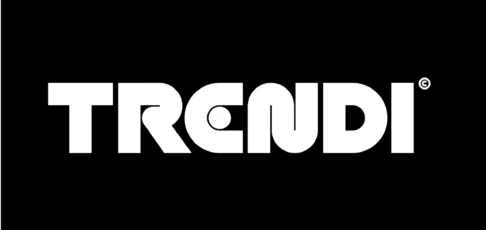 TRENDI @ CANADA HOUSE : FREE JUICE & SMOOTHIE!
Stop by the back Patio at the Canada House for a free juice or smoothie! Trendi will be on site ready to quench your thirst!
Trendi is a Canadian robotics company dedicated to reducing food waste and creating a more sustainable and accessible food system. Our modular processing units rescue and upcycle otherwise wasted material from farms and food processors to convert it into a shelf-stable, nutrient-dense dried ingredient. What's possible with these powders? Come to our sampling station to try our delicious, plant-based juices and smoothies made of powdered fruits and vegetables.
But more than that, these dried ingredients, called BioFlakes, can be used for packaged food, pet food, pharmaceuticals, cosmetics, textiles, and even blended in robotic smoothie vending machines. Food is for life, not landfills, so join us in saying F*ck Food Waste! And come explore the possibilities of a new sustainable food system.
PRIVATE NETWORKING EVENT FOR RDV CANADA: MEET THE PRODUCERS PARTICIPANTS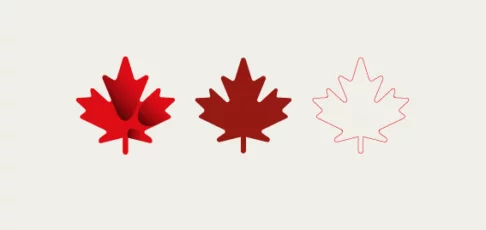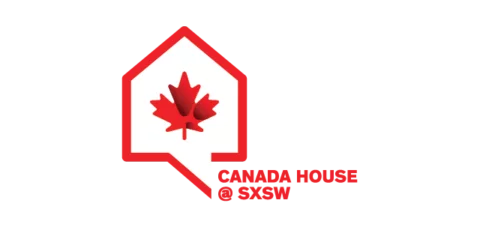 CANADA HOUSE OPENS TO THE PUBLIC
INVENTIVE NORTH: ARCTIC AND CIRCUMPOLAR CONTEMPORARY ART, FILM AND TV
An exciting momentum in Indigenous contemporary art, film and television production is occurring the far northern regions of Canada and beyond its colonial borders. The result is work that embodies a spirit of inventiveness and community, as well as deep reflections on our relationships to land and environment.   
This panel will showcase the innovation and widespread collaboration that is powering a rising generation of artists in the north. Filmmaker and Marvel writer Nyla Innuksuk's first feature Slash/Back is a teen genre film having its world premiere here at SXSW. Award-winning director and producer Alethea Arnaquq-Baril is developing a new half-hour series with CBC, while also supporting the creation of a new Inuit broadcasting company. Dr. Heather Igloliorte leads the Inuit Futures Research Centre in Montreal and is curator of the inaugural exhibition at Inuit Art Centre in Winnipeg and producer of Canada's first Arctic Arts Summit. Dr. Julie Nagam is artistic director of Toronto's Nuit Blanche, and co-curator of a Sami/Inuit 360 short film project that will premiere at the Venice Biennale.  
Presented in partnership with Canada's Indigenous Screen Office and moderated by Kerry Swanson.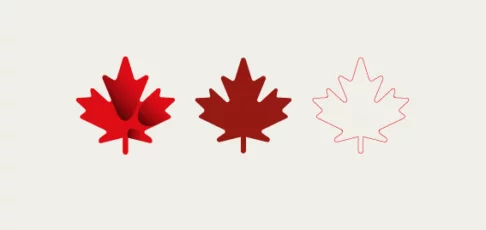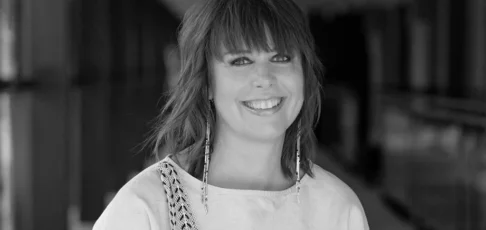 Kerry Swanson is an experienced executive and fundraiser dedicated to the growth and development of some of Canada's leading Indigenous arts organizations and initiatives over the last seventeen years.  Kerry is Co-Executive Director of the Indigenous Screen Office, a funding and advocacy organization promoting Indigenous narrative sovereignty on screen.  She has served as both Board Chair and Executive Director of the imagineNATIVE Film and Media Arts Festival, the world's largest presenter of Indigenous screen content.  She is a co-founder of Indigenous Fashion Week Toronto at Harbourfront Centre.  Kerry was Associate Director of Granting at the Ontario Arts Council, where she launched the Indigenous Culture Fund, a $5 million annual program. She launched a number of innovative arts funding programs at the Toronto Arts Council, including the TAC Cultural Leaders Lab at the Banff Centre, the Indigenous Arts Program, and the Open Door Fund.  Kerry has a Masters in Communication and Culture and her project thesis on the work of Kent Monkman was nominated for a Governor General's Silver Medal.  Kerry was born and raised in Chapleau, northern Ontario, in a Cree/Ojibwe, Irish and French family.  She is a band member of Michipicoten First Nation with familial ties to Chapleau Cree First Nation.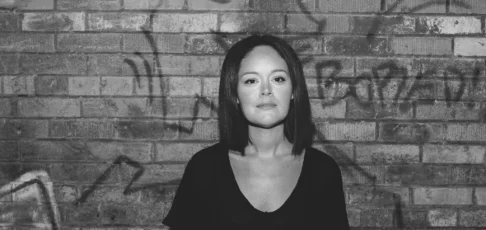 Nyla Innuksuk is the founder of Mixtape VR, which produces film, virtual and augmented reality content. A writer for Marvel Comics, Nyla co-created the character of Snowguard, a teenage superhero from Pangnirtung, Nunavut, and a member of Marvel's Champions League. Most recently, Nyla wrote and directed her first feature film titled Slash/Back, an alien invasion horror about a group of teen girls from the Arctic. In 2019 Innuksuk was named one of the Top 5 To Watch by Playback Magazine. 
 
Working in mixed media allows Nyla to channel her passions for technology and genre storytelling among mediums that include interactive graphic novels, film, television and synthetic experiences. Originally from Igloolik, Nunavut, Nyla studied film at Ryerson University. In addition to her film and digital work, Innuksuk sits on the board of directors of Ontario Creates and the Glenn Gould Foundation. In 2020, Nyla was asked by UN Women to represent Canada in discussing the future of emerging technologies in G7 countries. Nyla has participated often as an early tester of emerging technology for Google, is an ambassador for the Northern Indigenous Film Fund in Norway and is currently a research fellow at MIT. She is represented by Keya Khahatian at UTA.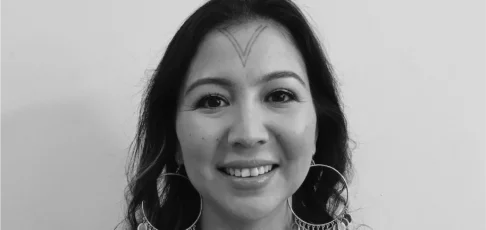 Alethea Arnaquq-Baril is an Inuit filmmaker from the Canadian arctic where she has run her own production company for the last 16 years, producing and directing a number of feature docs, and short films. In 2016, she opened a new production company with fellow experienced Inuit producer, Stacey Aglok MacDonald. Currently they are in development on a comedy-drama series, as well as a feature drama by Greenlandic director Pipaluk Jorgensen. They are also in production on feature documentary TWICE COLONIZED directed by Lin Alluna. 
Alethea directed and produced multiple award-winning ANGRY INUK, a feature documentary for CBC and Superchannel about Inuit coming up with new and provocative ways to deal with international seal hunting controversies. Angry Inuk premiered at Hot Docs 2016, taking home the Audience Choice Award, and was selected as one of the TIFF Canada's Top Ten for 2016. Angry Inuk has continued to win several other prestigious awards since. In 2016, Alethea was presented with the Meritorious Service Cross by the Governor General of Canada, having been nominated for contributions to the arts and the craft of documentary filmmaking. Also in 2016, Alethea was bestowed the "DOC Vanguard Award" by the DOC Institute, for "a keen artistic sensibility and forward-thinking approach to the craft, with the potential to lead the next generation of doc-makers." 
Alethea also previously directed and produced the award-winning documentary TUNNIIT: RETRACING THE LINES OF INUIT TATTOOS, in which she traveled across the arctic to speak with elders about Inuit tattoo practices and the causes of their near disappearance, before getting her own traditional face tattoos. Alethea was also executive producer on Miranda de Pencier's award-winning THROAT SONG, produced by Stacey Aglok MacDonald. Throat Song premiered at TIFF in 2012, won a Canadian Screen Award and was short listed for an Academy Award.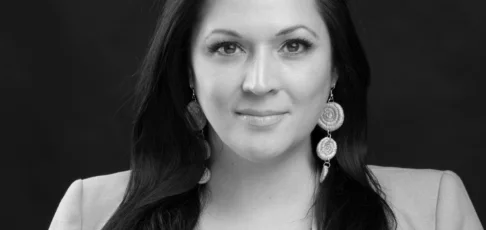 Dr. Heather Igloliorte (Inuk-Newfoundlander), is the University Research Chair in Circumpolar Indigenous Arts at Concordia University in Tiohtiá:ke/ Montreal, where she co-directs the Indigenous Futures Research Centre and leads the Inuit Futures in Arts Leadership SSHRC Partnership project. Igloliorte's research focuses on Inuit and other circumpolar Indigenous art histories, material and new media art practices, critical museology, and curatorial studies. Heather, who has been a curator for sixteen years, is the Curator of Visual Arts and the Coordinating Producer of the international Arctic Arts Summit, to be held in the Yukon in June 2022. She is also a founding member of GLAM Collective and the lead guest curator of INUA, the inaugural exhibition of the new Inuit art centre, Qaumajuq, which opened in Winnipeg in March 2021. Igloliorte is the President of the Board of the Inuit Art Foundation, serves as the Co-Chair of the Indigenous Circle for the Winnipeg Art Gallery, and sits on the Faculty Council of the Otsego Institute for Native American Art History at the Fenimore Art Museum in Cooperstown, New York, among others.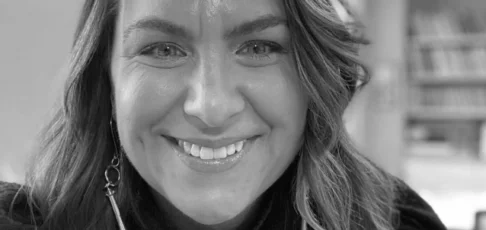 Dr. Julie Nagam (Métis/German/Syrian) is a Canada Research Chair in Indigenous Arts, Collaboration, and Digital Media, Associate Professor in the department of Art History at the University of Winnipeg, and the Director of aabijijiwan New Media Lab. She is also the inaugural Artistic Director for 2020 and 2022 for Nuit Blanche Toronto, the largest public exhibition in North America. Dr. Nagam's SSHRC research includes digital makerspaces + incubators, mentorship, digital media + design, international collaborations and place-based knowledge.She is currently the Principal Director of the multi-million dollar Partnership and Development Grant The Space Between Us: Co(lab)orations within Indigenous, Circumpolar and Pacific Places Through Digital Media and Design (2021–2028). She is a collective member of GLAM, which works on curatorial activism, Indigenous methodologies, public art, digital technologies, and engagement with place. As a scholar and artist she is interested in revealing the ontology of land, which contains memory, knowledge and living histories. Her artistic work has been exhibited internationally, including in Brazil, France, New Zealand, and England, which includes solo and group exhibitions.  
BEING SEEN: DIRECTIVES FOR CREATING AUTHENTIC AND INCLUSIVE CONTENT
Being Seen: Directives for Creating Authentic and Inclusive Content is groundbreaking research that was conducted in consultation with screen industry professionals and members of the viewing public who are Black, People of Colour, 2SLGBTQIA+, Persons with Disabilities, children and their parents about how they feel about their on screen representation, and what can be done to improve it. 
These key directives come from these community members and are meant to be used by everyone in the creative and decision-making process in Canadian film, television and interactive digital media to educate themselves, develop strategies for change, and enact real, systemic and long-lasting industry transformation.
Presented in partnership with the Black Screen Office.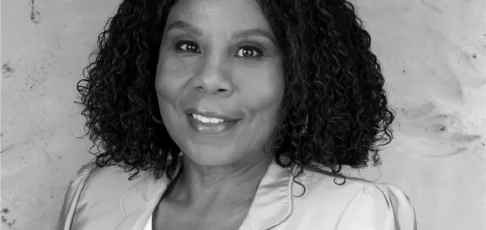 Joan Jenkinson is the inaugural Executive Director and co-founder of the Black Screen Office (BSO). BSO's goals are to make Canada's screen industries practices and policies equitable and free of anti-Black racism; to work collaboratively with decision-makers to develop tools and strategies that enable system-level engagement and accountability; and to empower Black Canadians working within the screen industries to thrive and share their stories.  Joan is a founding Partner/Producer at Artemis Pictures which is focused on developing and producing scripted content for television and the cinema, for international audiences. 
Joan was Vice-President of Independent Production for ZoomerMedia Limited, Television Division. She commissioned, developed and executive produced hundreds of hours of award-winning creative content in all genres for VisionTV. Joan spearheaded VisionTV's ground-breaking DiverseTV/NSI initiative which produced award-winning comedy and drama programs and earned her a Visionary Award from the ReelWorld Film Festival. 
For five years, Joan served as Executive Director of Women in Film and Television – Toronto (WIFT-T), where she established professional development training and networking opportunities for women in screen-based media.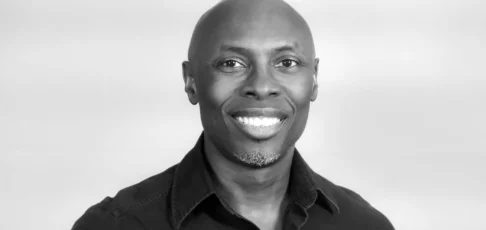 Andy Marshall Creator, Mahaica Point Media. Andy is a writer, actor and producer.  Andy was the Creator and Creative Producer of SOUL, a six-part one-hour dramatic series that aired on Vision TV in Canada.  He wrote the pilot and co-wrote two other episodes.   He also served as a Story Consultant for one season of the show Being Erica.   
Current writing projects include the one-hour medical procedural Solomon's Choice, created with bioethicist Shawn Winsor, which is in development with Boat Rocker Media; and the supernatural thriller The Unseen, which was a Second Rounder at the Austin Film Festival.  As a producer, he is raising funds to go into production with the romantic tragicomedy The Story of Farah & Halima, written and directed by Somali-Canadian Mohamed Ahmed.  Both film projects received development funding from Telefilm Canada.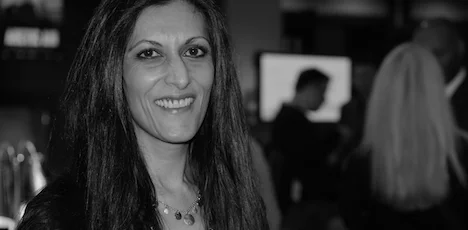 Ravida Din is a senior media executive and consultant with substantial experience in production and in strategic and financial planning. She formerly served with the National Film Board of Canada as an Executive Producer and then as Director of English Language Production.  She has produced or executive produced numerous documentaries and interactive digital projects. Among her notable successes are the feature documentaries Pink Ribbons, Inc. (World Premiere, Toronto International Film Festival) which went on to become instrumental in the breast cancer activist movement in North American and Payback (World Premiere, Sundance Film Festival), the first film adaptation of a non-fiction work by Margaret Atwood.  
Ravida Din began her career in cultural, feminist and community organizations whose values continue to underpin her work in media. She has pioneered gender and racial equality programs.  Since 2015, she has been a Board Member for Just Vision, a Washington-based organization dedicated to promoting peace in the Middle East by using media to mediate and bring together Palestinians and Israelis. She is currently a PhD student at the Institute of Feminist & Gender Studies at the University of Ottawa.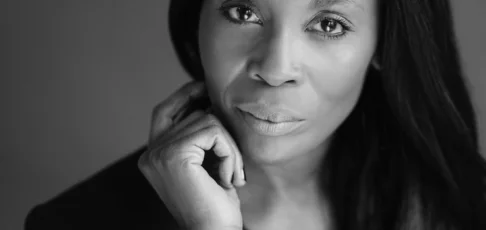 Lanette Ware-Bushfield is a London Academy graduate with a Bachelors of Art in Drama, has studied Cinematic Language at The Toronto Film School, is a licensed Red Cross Instructor, published writer, and certified basic Spanish teacher. Born and raised on Manhattan's Upper East Side, she was hired for her first commercial at age three, began studying piano at age six and violin at age thirteen.  
She is currently in development with co-producer Brain Power Studio on her original YA drama series SURVIVING GRACE, Yowza and Tangent Animation on her multicultural preschool series HONEYCAKE and in production on the full length feature: DIXON: PLAY. PAUSE. REWIND, a documentary about a 2SLGBTQ+ Muslim singer. Although a music major at The High School of Music and Art, NY, it was during her drama courses at Marymount College in Tarrytown, NY and London, England, that she would discover her passion for writing, classical literature and theatre. Lanette has studied Image Consulting at The Fashion Institute of Technology, NY and received her earliest training in music theory, writing and directing from the Fiorello High School of Performing Arts and Diller Quaile Music School, NY.   
In 2017, Lanette launched her production company and earned a Certificate of Entrepreneurship from MaRS where she learned to build and measure progress while isolating problems that serve audiences, thereby identifying, serving and validating customer service business models. Her life goal remains to help change narratives that shed light on marginalized communities who rarely see accurate depictions of themselves represented on screen.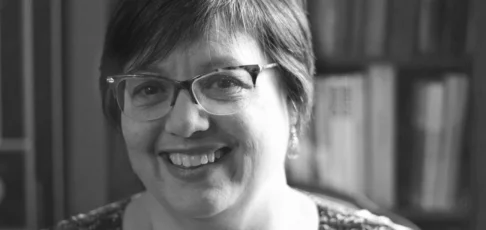 Kelly Lynne Ashton Lead Researcher. Trained as an entertainment lawyer, Kelly Lynne Ashton has been working in the Canadian film, television and digital media industries for over twenty-five years. She has worked as a business affairs executive in several Toronto television production and distribution companies. and worked in government relations and media policy as Director of Policy at the Writers Guild of Canada.  
As a multi-racial Canadian, diversity and inclusion has become a priority for her career.  She launched and managed the WGC Bell Media Diverse Screenwriters Program and then obtained a Certificate in Leadership and Inclusion from Centennial College/Canadian Centre for Diversity and Inclusion. She has gone on to author the "Diversity and Inclusion Toolkit for the Interactive Digital Media Industry" for Interactive Ontario, and a comparative report on diversity initiatives for screen-based industries for the Broadcasting and Telecommunications Legislative Review Panel.  
Kelly Lynne initiated and managed the 'Being Seen' research project on authentic representation in Canadian screen-based media. 
THE BLURRING BOUNDARIES OF ARTS AND TECH
The convergence between the physical and the virtual is a trend that has accelerated during the pandemic. As a result, the performing arts are exploring how technologies such as AR, VR, XR, and the metaverse will be harnessed to bring a new dimension to more traditional art forms, while creating exclusive and innovative hybrid content. As we expand this new world of immersive experiences, find out how creators and practitioners are entering the screen-based industries as more and more newcomers join the virtual arena, even the circus.

Moderated by Catherine Mathys, Director of Industry and Market Trends at the CMF, the 1-hour odyssey, with Canadian creative leaders and game changers, will venture Where no screen has gone before, and travel to 2032. Joined by panelists Samuel Tétrault, Co-Founder and Artistic Director of the 7 Fingers, Harold Dumur, Founder and CEO of OVA, and Nicolas Roy, Founder and CEO of DPT., the journey begins with exploring how technologies such as AR, VR, XR, and the metaverse will be harnessed to bring a new dimension to more traditional art forms. Scenarios, looking ahead, way ahead, will be shared to spark the conversation about the next 10 years.
Many of the brightest recent entertainment highlights have been "hybrid experiences" (*). More than ever, practitioners are keen to reach out, look further down the horizon and be inspired by what creators around the world are doing to tell a new story. There is a generation booming with practitioners that are keen to adopt "on screen" formats for their art.
(*) Hybrid experiences: productions or events curated for both in-person and online audiences using traditional and immersive technologies.
Tech and art continued to merge and transform in 2021, welcoming new methods and ways of enjoying entertainment and digital experiences. This dance has given new meaning to the word 'hybrid,' and made more room for a borderless space all over the creative landscape.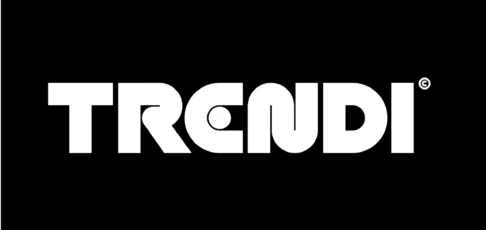 KEYNOTE: HELP US REDUCE FOOD WASTE
We've had enough with food waste. It leads to unstable markets, unfed people, and higher emissions. There is a way forward, but to tackle this 2.5 Billion tonne problem, fundamental systems need to change as well as how we think about, make, and distribute food. Join us as we explore the depths of the food waste problem and share what's possible for the future.
Presented in partnership with Trendi.
Join us for a bite of poutine and raise your glass to the many talented Canadians at SXSW 2022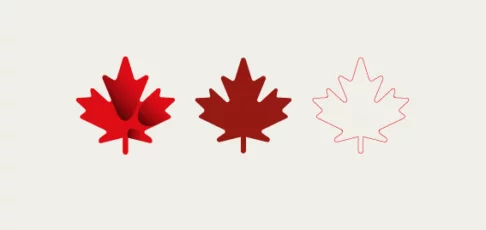 Karen Chapman
Director, Writer, Producer
Vanessa Manco
Investment Analyst, Business Affairs and Corproduction
Peggy Lainis
Regional Feature Film Executive – English Market – Quebec Region