Discover Canadian content at Cannes 2023
International Village Stand

#

123
Located in the International Village, the Canada Pavilion welcomes over 300 Canadians during the Marché du film de Cannes.  Come meet us and discover what Canada has to offer as a partner of choice.  
Opening hours
Tuesday, May 16th to Wednesday, May 24th from 9 a.m. to 6:30 p.m.* 
*The pavilion will be partially or totally closed on Thursday, May 18th from 9 a.m. to 6:30 p.m., May 21st from 4 p.m. to 6:30 p.m. as well as on Monday, May 22nd, from 9 a.m. to noon. 
International Indigenous Co-Production Forum by invitation only
Canada Pavilion International Village Stand #123
Hosted by the ISO, in partnership with Ontario Creates and supported by Telefilm, this event will create opportunities for 18 Indigenous producers from Canada, Australia, New Zealand, Greenland, and northern Europe to connect with each other and key industry professionals. The event will include panel discussions, rountables and a closing reception. 
South Asian Stories in the Global Film Market, Panel by invitation only
Canada Pavilion International Village Stand #123
Product of Culture, Other Memory Media, and Fae Pictures invite you to a conversation at Cannes with an exciting panel of South Asian filmmakers and talent to talk about how we use the cinema politic to shift the terms of engagement across a new Global South Asian Cinema.
Hosted with the support of the Canadian Pavilion.
Moderated by: Archana Misra Jain – Founder (US) – Product of Culture, South Asian Film Festival of America
Panelists:
Anurag Kashyap – Filmmaker (India) – Kennedy, Out of Competition
Zarrar Kahn – Filmmaker (Canada/Pakistan) – In Flames, Directors' Fortnight
Fawzia Mirza – Filmmaker (Canada/Pakistan) – The Queen of My Dreams, Queer Screen Market Screening
Shant Joshi – Producer (US/Canada/India) – Fae Pictures, Co-Chair of BIPOC TV & Film
Anadil Hossain – Producer (US/Bangladesh) – Dillywood, Co-Chair of the Diversity Committee of PGA East
CoCreates by invitation only
Canada Pavilion International Village Stand #123
Organized by Ontario Creates, CoCreates is unites producers for a morning of targeted networking and panels.
International Village Stand

#

123
Telefilm Canada is proud to join Taiwan Creative Content Agency (TAICCA), Netherlands Film Fund,  German Films, The French Embassy in Zimbabwe and Filmmakers Collaborative of Trinidad & Tobago (FILMCO) as institutional partners for the second impACT Lab, a series of workshops presented by the Cannes Film Market.  
The impACT Lab is designed to foster international co-production opportunities and guide producers to create more meaningful, sustainable and impactful films.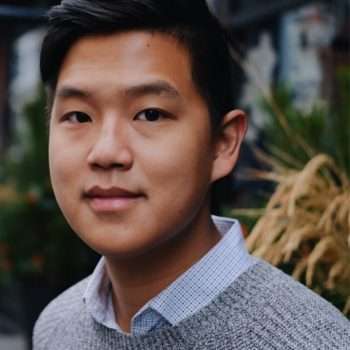 Nach Dudsdeemaytha 
Musubi Arts
Nach Dudsdeemaytha is a Thai-Canadian filmmaker based in Vancouver, BC. He holds over a dozen producer credits on award-winning film projects. Through his company Musubi Arts, Nach strives to tell stories of the Asian diaspora with authenticity. He is currently developing AKASHI, a feature film slated for production in Japan this year with writer-director Mayumi Yoshida and producer Tyler Hagan.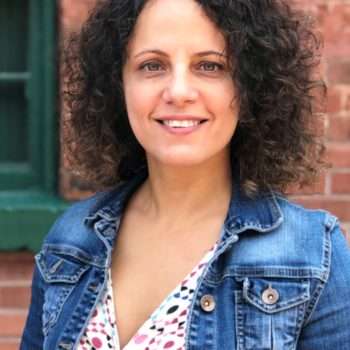 Sibel Guvenc
Kybele Films
Sibel Guvenc is a Turkish Canadian director, writer, and producer based in Toronto who has received over thirty film awards and nominations at international film festivals including a Humanitarian Award Honorable Mention. She is selected for the impACT Lab with her first feature, LOYA, that was selected for the Whistler Film Festival Producers Lab & Power Pitch, and Netflix Canadian Pitch Day.
Karen Chapman
Director, Writer, Producer
Vanessa Manco
Investment Analyst, Business Affairs and Corproduction
Peggy Lainis
Regional Feature Film Executive – English Market – Quebec Region
DOCS-IN-PROGRESS SHOWCASE CANADA
Telefilm Canada, in partnership with RIDM (Rencontres Internationales du Documentaire de Montréal), is proud to showcase Canadian talent in Cannes. Canada's long tradition of nurturing creative documentaries is reflected in these four film projects, representing the diversity of Canadian stories. All are at the final stages of production and ready for distribution opportunities.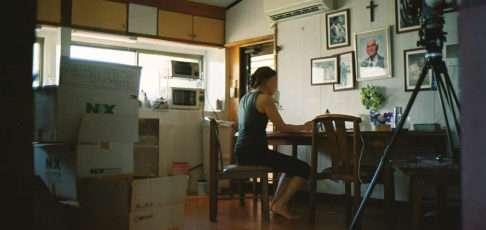 Mama No Himitsu
Directed by Laurence Lévesque, produced by Rosalie Chicoine-Perreault, Catherine Boily (Metafilms)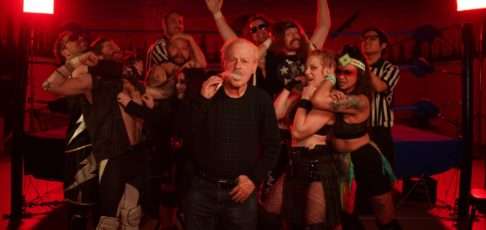 The Death Tour
Directed by Sonya Ballantyne, Stephan Peterson, produced by Sergeo Kirby (Loaded Pictures), Stacey Tenenbaum (H2L Productions) 
Monday May 22 
12:45p.m. to 1:30 p.m. – Meet the Creators and Film Teams, Palais Stage
1:45 p.m. to 3:35 p.m. – Market Screening, Palais F
In this programme, the intricacies of life – some spoken, others not – remind us of what it means to be human. This collection of 7 new and engaging Canadian short films, presented at the Short Film Corner (a component of Cannes Court Métrage), is a wonderful opportunity to discover new stories, to experience a myriad of emotions, and to immerse moviegoers in the many sources of inspiration of people steeped in a history of storytelling.  
Not Short on Talent programme aims to increase the visibility of new Canadian short films and to promote talent to delegates from industry registered in international markets, including buyers and curators of festivals. 
Available through the Cannes Short Film VideoLibrary as well as screening at the Market.
FRONTIÈRES – PROOF OF CONCEPT
Presentation of seven teaser videos from projects (including two from Canada) in advanced financing stages, seeking potential partners.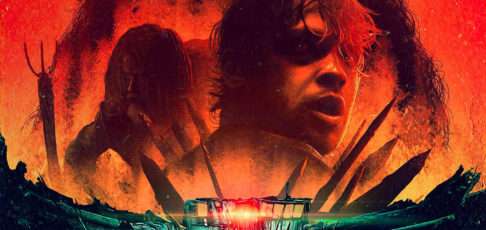 Dark Tide
Directed by Peter Ricq , produced by Hangar 18 Media, GoodBye Productions, League Productions 
Genre: Horror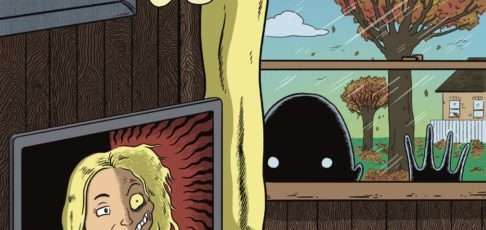 The Second Woman
Directed by Zach Gayne, produced by Precious Chong, Party Hunks 
Genre: Horror, Dark Thriller
FRONTIÈRES – BUYERS SHOWCASE
The Frontières Buyers Showcase presents works-in-progress or recently completed films seeking international distribution, festival selection and/or sales representation.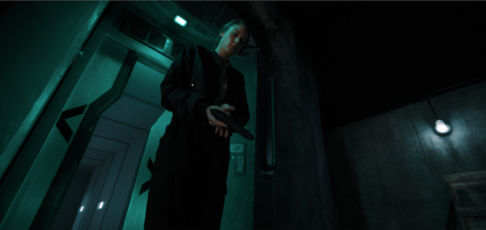 Den Mother Crimson
Directed by Siluck Saysanasy, produced by J. Joly (Cinecoup), George Assimakopoulos, Katarina Kovecses (Branded to Film)  
Genre: Science-Fiction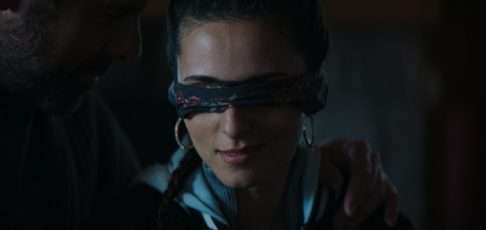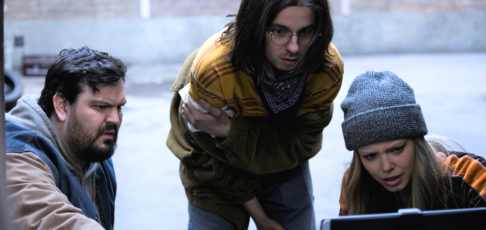 We Are Zombies
Directed by RKSS (Anouk Whissell, Yoann-Karl Whissell, François Simard), produced by Laurent Baudens (Full House), Christian Larouche (Christal Film Productions), Fabrice Giger, Pierre Spengler (Humanoids, inc)
Genre: Horror, Comedy
A selection of feature films in post production still seeking a sales agent, distributor or a festival selection. 
The Queen of my Dreams
Directed by Fawzia Mirza, produced by Tiger's Eye Pictures, Shut Up & Colour Picture, Baby Daal Productions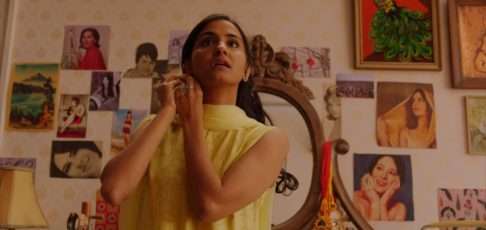 A presentation of titles in various stages of development looking for sales agents, distributors or festival exposure.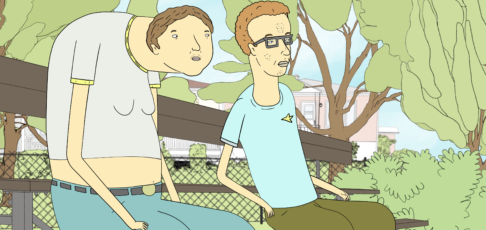 Cannes XR: VeeR Future Award Competition
As the cornerstone of Cannes XR, the VeeR Future Award Competition features a curated selection of this year's most creative and captivating VR works, celebrating the groundbreaking leap the creators have taken in the past year.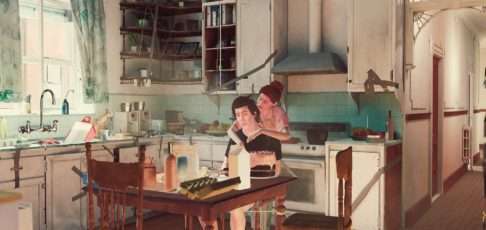 Marco & Polo Go Round
Directed by Benjamin Steiger Levine, produced by Item 7 (Canada), Belga Productions (Belgium)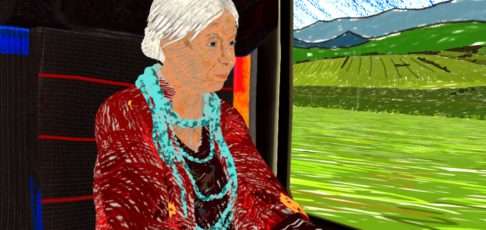 The Passengers
Directed by Ziad Tourna, produced by Couzin Films (Canada), Les Produits Frais (France)
VFC
Directed by C.S. Roy, produced by SCINTILLA 
The producers of the award-winning Netflix horror Ravenous / Les Affamés present V F C, the world's first feature-length bio-feedback enhanced cinema experience.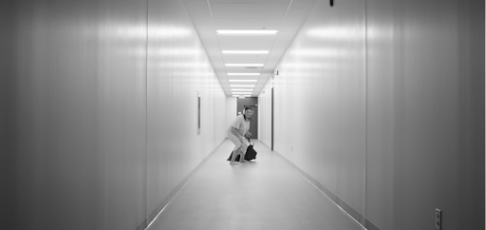 Palais Stage (Palais – 1)
Conference Presentation: "LISTEN TO YOUR FEARS: How to Score an Adaptive Soundtrack and Enhance the Horror Filmgoing Experience" 
Producer-director Charles S. Roy and music composer Philippe Lambert will speak about the power of augmented audio and adaptive music for cinema in this talk presented by SCINTILLA, SODEC, the Canada Media Fund and Telefilm Canada. The speakers will discuss their creative process and the challenges they overcame to complete V F C, the world's first adaptive feature horror.