THE TRUE NORTH STRONG & TALENTED.
Canada's presence at SXSW 2023 is all about creating meaningful connections. With 14 Canadian projects in the festival's official selection, Canadian talent is set to show the world what they're made of. Taking place in Austin, Texas from March 10 through 19, SXSW 2023 will bring together multiple sectors of creative industries, from screen to music, tech, and more! 
Canada Pavilion | Canada Stand No. P4.C8
Canada House, home to all things Canadian at SXSW 2023
Located at Swan Dive (615 Red River St., Austin, TX), Canada House at SXSW 2023 is the place to be from March 11 to 16, with exclusive programming designed to match SXSW's various themes. On March 12th we will explore the Metaverse in a series of talks presented by the Vancouver Takeover.  On Monday, March 13th, the cultural industries in Quebec will take centre stage, while on Tuesday, March 14th programming will include presentations on everything from music in tech, to in-depth conversations with some of the Canadian creators behind the films in selection. The week will end with two days (March 15 & 16) of music showcases presented by the Canadian Independent Music Association. 
New this year, Canada House has expanded to include an Interactive Canada House, a space dedicated for Canadian companies to present their XR projects.  
At Canada House and beyond, we're excited to facilitate new partnerships for Canadian talent, while showcasing the multifaceted strength of Canada's creativity and innovation!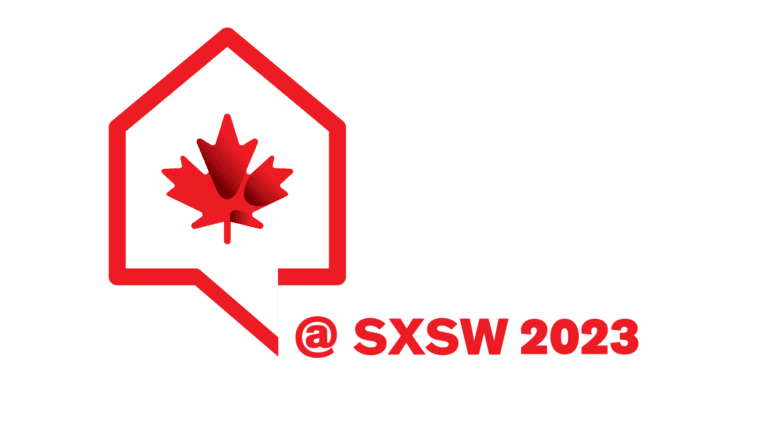 SXSW 2023 CALENDAR
for a full listing of events featuring Canadians in Austin.
NEWSLETTER
Join our 1800+ monthly readers.
COPRO
See our step-by-step guide on creating with Canada.
PRODUCTION SERVICES
Tap into our wealth of cutting-edge expertise to make your project shine!
COPRO
Découvrez comment créer avec le Canada, une étape à la fois!
HORAIRE DES PROJECTIONS
Découvrez la sélection officielle de Canneseries et l'horaire des projections.
RÉPERTOIRE DE SOCIÉTÉS CANADIENNES
Découvrez les sociétés canadiennes présentes au MIPTV.
CAPSULE
Les questions à se poser avant de participer à un marché français cet été.
ÉVÉNEMENTS ET PROGRAMMATION