Discover the production journeys and creative processes of Canadian filmmakers selected at TIFF; get pro tips from coproduction experts; discuss ideas for indie film business models; and learn ways to improve festival representation for racially-diverse creators. Our powerful online programming at this year's

Toronto International Film Festival

 offers all that and more. 
RDVCanada micro-sessions:
Windows to the World: From Art House to Your House
Our first RDVCanada micro-session is all about creating new business models for independent film in light of the pandemic. Windows to the World: From Art House to Your House is organized by Telefilm Canada in collaboration with European Film Promotion (EFP). Moderated by Canadian producer and screenwriter Jennifer Holness, this event will discuss novel partnerships created by distributors, exhibitors, festivals and platforms; how to find a flexible ecosystem to maintain a sustainable business; and the roles of various players in these new models… all for the love of cinema.  
Panelists include: 
Damian 

Spandley

, Director of 

Programme

, Curzon UK

Robin Smith, CEO, KinoSmith 

Nicolas 

Brigaud

-Robert, Partner, Sales & Business Development, Playtime Group

 

Tori A. Baker, President & CEO, 

Salt Lake Film Society, Cofounder, @HOMEARTS

John Nein, Senior Programmer at the Sundance Film Festival 
September 10, from 12 to 1 pm EDT – TIFF's Press & Industry Platform. 
Reclaiming Our Time, Stories and Screens for Underrepresented Canadian Creators
Moderated by Toronto-based film programmer, arts curator, and writer Sarah-Tai Black, this event will explore curating challenges, strategies, and recommendations to shed a light on racially-diverse Canadian creators at festivals from around the world.  
Panelists include: 
Anoushka 

Ratnarajah

, Artistic Director, Vancouver Queer Film Festiva

l

 

Frances

–

Anne Solomon, CEO, Caribbean Tales Media Group

 

Tara Taylor, Co-Founder & Festival Director, Emerging Lens Film Festival

 
September 14, from 9 to 10 am EDT – TIFF's Press & Industry Platform.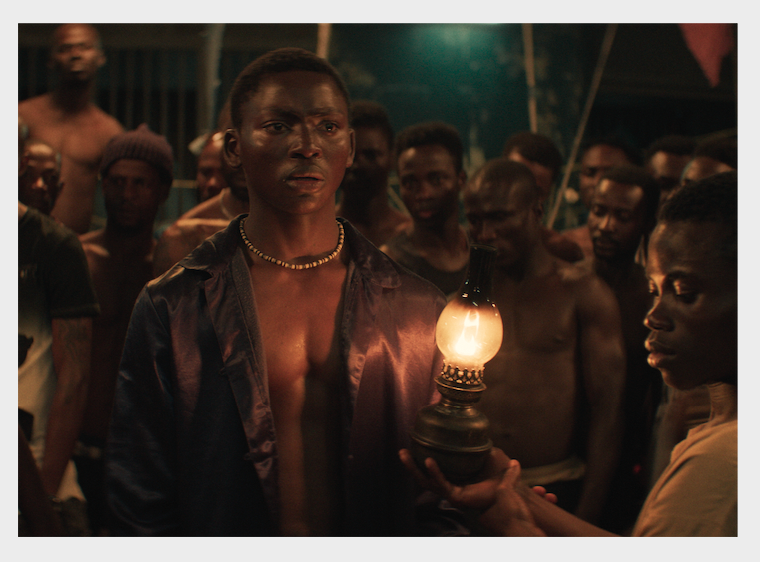 It works! European-Canadian coproduction
Looking to do business and coproduce? You're in the right place! Presented by European Film Promotion (EFP) in collaboration with Telefilm Canada & Eurimages and moderated by Sonja Heinen, Managing Director, EFP, coproduction is the theme of It works! European-Canadian coproduction. What are common obstacles and how do we get past them? Through case studies of Night of the Kings and Tabija, our panelists will offer tips and tricks on navigating the world of coproductions.  
Panelists include:  
Yanick Létourneau (Canada) 

and

 Delphine 

Jaquet

 (France), 

P

roducers 

Night of the Kings

 

(Ivory Coast, France, Canada, Senegal) 

Albert Shin (Canada)

 and

 

Adis

 

Djapo

 (Bosnia Herzegovina), 

P

roducers 

Tabija

 

(Canada, Bosnia and Herzegovina)

 

 

Marielle Poupelin, Specialist, International Business Development

 and

 a 

Eurimages

 representative for Canada

, Telefilm Canada

 

Iris 

Cadoux

, Project Manager, 

Eurimages

 
September 11, from 10 to 11 am EDT – TIFF's Press & Industry Platform. 
Spotlight on Canadian Talent at TIFF
Hear from some of Canada's most talented filmmakers selected at this year's festival during Spotlight on Canadian Talent at TIFF. Panelists Tracey Deer (Beans), Aisling Chin-Yee and Chase Joynt (No Ordinary Man), and Charles Officer (Akilla's Escape) will share their journeys behind the making of their films; including ideation, creative process, production experiences, and other insights! Moderated by film critic Radheyan Simonpillai.  
September 11, from 1:15 to 2:15 pm EDT – TIFF's Press & Industry Platform. 
Female and non-binary filmmakers have a new resource for support and mentorship in a global film lab introduced by Australia's For Film's Sake. This film incubator for 12 international teams will last ten months and will kick off with a digital workshop at TIFF, September 10 to 19, 2020, thanks to TIFF's Share Her Journey campaign. As part of its gender parity action plan, Telefilm collaborates internationally on global initiatives such as this Attagirl lab! Want to know more? Visit Attagirl's website. 
International export and sales with First Look: 
Telefilm Canada's FIRST LOOK is an international export and sales initiative that offers the acquisition community a preview of films in post-production that are near-ready for acquisition. Get a glimpse of our Canadian talent and their works here! 
September 10 & 14, at 10 am EDT – TIFF's Press & Industry Platform.  
Akilla's

 

Escape

,

 Charles 

Officer

 

Carmen

, 

Valerie 

Buhagiar

 

Diaspora,

 

Deco

 Dawson

 

Hands That 

Bind

,

 Kyle Armstrong

 

Hysteria

,

 

Reem

 

Morsi

 

John 

Ware

 

Reclaimed

,

 Cheryl 

Foggo

 

Like a House on Fire

,

 Jesse Noah Klein

 

Little

Orphans

,

 Ruth Lawrence

 

Monkey Beach

,

 Loretta Todd

 

Night Blooms

,

 Stephanie 

Clattenburg

 

The 

Sticky

 

Side

 of Baklava

 (La Face cachée du baklava), 

Maryanne Zéhil

Tabija

,

 Igor 

Drljaca

 

Under The 

Weather

, 

William 

MacGillivray

 
Canada and its partners will be online with you during TIFF! Reach out to them for more information about their services and territories! 
Check out the Canadian online presence at TIFF and keep check back in for all the latest updates.