Discover the Canadian programming at TIFF.
*The schedule below is in Eastern Daylight Time (EDT).
Windows to the World: From Art House to Your House (live event)
Moderator:
Jennifer Holness, Creator/Writer/Producer/Director, Hungry Eyes Media.
Panelists: 
Damian

Spandley

, Director of 

Programme

, Curzon UK

Robin Smith, CEO, KinoSmith 

Nicolas 

Brigaud

-Robert, Partner, Sales & Business Development, Playtime Group

 

Tori A. Baker, President & CEO, 

Salt Lake Film Society, Cofounder, @HOMEARTS

John Nein, Senior Programmer at the Sundance Film Festival 
For independent film, necessity became the mother of invention in the past few months of the pandemic. This panel explores novel partnerships created by distributors, exhibitors, festivals and platforms to find a flexible and open ecosystem in the pursuit of maintaining a sustainable business. What is the role of the various players in these new models? How does one nurture the love of cinema and how can this love translate across 'windows'?
Presented by Telefilm Canada in collaboration with European Film Promotion.
It works! European-Canadian co-production (live event)
Moderator: Sonja Heinen, Managing Director, European Film Promotion.
Panelists:  
Yanick Letourneau (Canada) 

and

 Delphine 

Jaquet

(France), P

roducers – 

Night of the Kings

 

(Ivory Coast, France, Canada, Senegal)

Albert Shin (Canada) and Adis Djapo (Bosnia Herzegovina), Producers –

Tabija

 

(Canada and Bosnia Herzegovina)

 

 

Marielle Poupelin, Specialist, International Business Development

and

Eurimages

 representative for Canada, Telefilm Canada 

 

Iris Cadoux, Project Manager, Eurimages
How do you set up coproductions between Canada and Europe, even with not so typical projects? Night of the Kings directed by Philippe Lacôte from Ivory Coast has been selected for TIFF and Venice. Igor Drljača's Tabija is the Bosnian Canadian director's anticipated next film, still in post-production due to the pandemic.
How did Canada and Europe get together on these projects and how did they manage to set up the co-production structure with funding from Telefilm Canada and Eurimages?
Presented by European Film Promotion in collaboration with Telefilm Canada and Eurimages.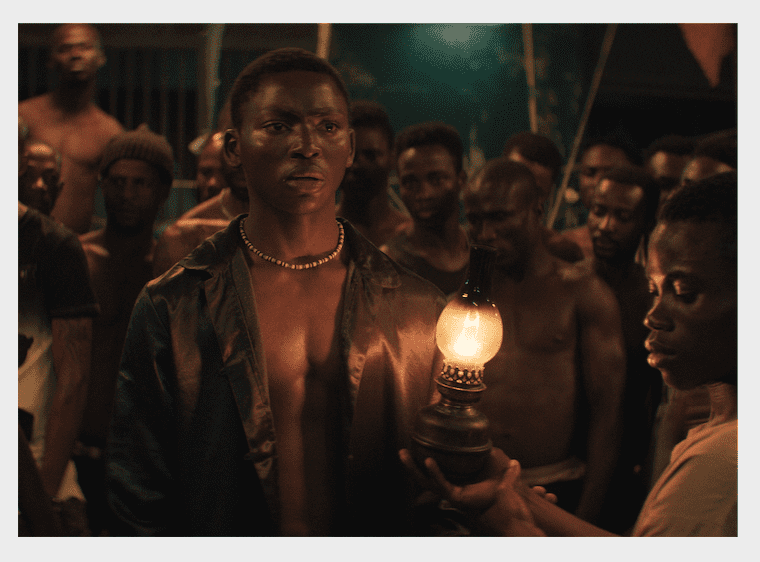 Spotlight on Canadian Talent at TIFF
Moderator: Radheyan Simonpillai, Film Critic and Culture Writer, CTV, NOW Magazine.
Panelists:
In this entertaining and enlightening discussion, some of Canada's most talented filmmakers selected at TIFF will share their journey behind the making of their films – offering insight into their ideation and creative process as well as providing their experiences in production leading up to the release.
Reclaiming Our Time, Stories and Screens for Underrepresented Canadian Creators (live event)
Moderator: Sarah-Tai Black, Curator/Programmer/Writer
Panelists:
Frances-Anne Solomon, CEO, Caribbean Tales Media Group
Tara Taylor, Co-Founder & Festival Director, Emerging Lens Film Festival
Anoushka Ratnarajah, Artistic Director, Vancouver Queer Film Festival
Stories told on the screen can influence how people think, feel and perceive the world around them. Films have the ability to open the minds and perspectives of its audiences. In the vast and beautiful country of Canada, there are many stories told by underrepresented Canadian voices. Now more than ever is the time to shine the spotlight on the strength of our Canadian creators. In this panel, cinema programming professionals from across the country will share their curating challenges, strategies and recommendations to increase discoverability of racially diverse Canadian creators for and by Canadian and international festivals.
A selection of clips from 13 new Canadian films.
Telefilm Canada's FIRST LOOK is an international export and sales initiative that offers the acquisition community a preview of films in post-production that are near-ready for acquisition. Get a glimpse of our Canadian talent and their works!
Watch Windows​
Please note that your titles will become available for viewing on the date and time listed above. They will remain available on the digital platform for a watch window of forty-eight (48) hours. Accredited delegates assigned to the audience type indicated in your booking form will be able to access the titles at any point within this period.​
Available to industry badge holders only. *​
Carmen,

Valerie 

Buhagiar

Diaspora,

 

Deco

Dawson

Hands That 

Bind,

Kyle Armstrong

Hysteria,

 

Reem

 

Morsi

John 

Ware

 

Reclaimed,

 Cheryl 

Foggo

Like a House on Fire

,

Jesse Noah Klein

Little Orphans

,

Ruth Lawrence

Monkey Beach,

Loretta Todd

Night Blooms,

Stephanie

Clattenburg

The 

Sticky

 

Side of Baklava

 (La Face cachée du baklava),

Maryanne Zéhil

Tabija,

 Igor 

Drljaca

Under The

Weather,

 William 

MacGillivray

 
Meet Canada's Trade Commissioners
10 -19 September
Virtually Meet Canada's Trade Commissioners from Dallas, Los Angeles, Paris, Sydney, Tokyo & Toronto, and explore how they can assist you in identifying audiovisual opportunities in their respective markets and facilitate introductions to their local contacts. The TCS is a free service of the Government of Canada, helping companies prepare for international markets, assess market potential, find qualified contacts and resolve business problems.