As we count down to Canada House, powered by Telefilm Canada, at South by Southwest 2020 (March 15 to 19), we're excited to take you behind the scenes with its designers, the team at Design par Judith Portier, to learn all about designing this complex, welcoming, and eco-friendly space! We asked Judith Portier, Isabelle Raymond, and Myriam Peixeiro, to tell us all about their inspiration, process, and the space's eco-responsible focus.
What was your role with Telefilm at SXSW?
Our mandate was to create the artistic guidelines for Canada House 2020, a gathering place for the creative industries. We designed the visitor experience, from the scenic design to signage, graphic design, and communications tools.
Tell us about the design process. What was your artistic vision?
Our vision was to create an innovative, inviting, and functional space that balances the business side with visual impact to celebrate the festive aspect of this unique event. Our version of Canada House is technologically advanced, but most importantly, it's 100 per cent accessible.
How did you find inspiration for the design of Canada House at SXSW?
For inspiration, we started from the ground up: what is the Canadian vibe and how to best express it in Canada House? It may sound cliché, but we always came back to what we appreciate most about being Canadian: our caring, welcoming, easygoing nature. It's just plain fun to chat with us! Inspired by the social essence of the event, we decided to transpose this unique personality trait using measures to take care of visitors as soon as they arrive. We want them to feel welcome, whether stepping off the street or looking for the washroom.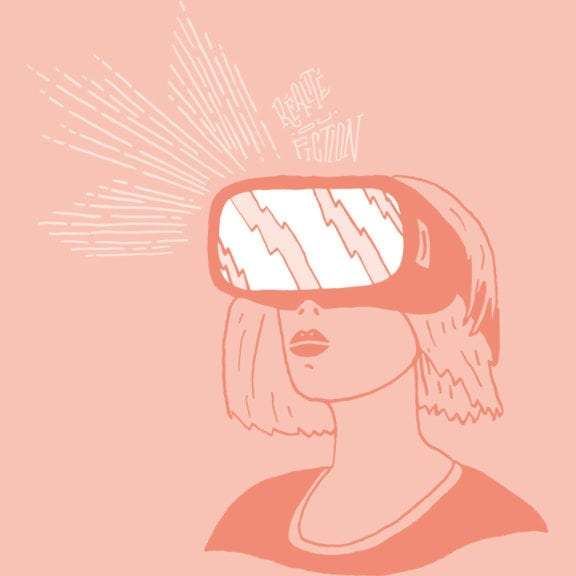 What were the steps in designing an environment as complex as Canada House, with many different spaces and needs?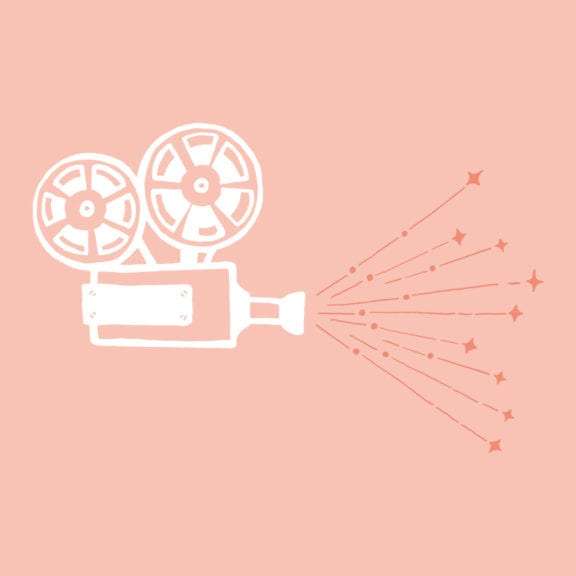 Occupying a large space with so many different functions is an enormous team effort involving multiple suppliers and partners. Our job was also to make sure all stakeholders were aligned around the same vision, sharing one strong voice that highlights it. This multidisciplinary approach allowed us to create vibrant and coherent spaces, from the visitor's badge, to the stage, and choice of furniture.
We needed to start from the existing identity, then add a funky side, so we invented our own language to link furniture, signage, lighting, and design interventions. Since corporate branding is already used in Canada House communications, we enhanced it with an event language all our own to meet communications objectives in the space. We expressed ourselves in both official languages as a tribute to this uniquely Canadian quality.
Can you share some specifics?
The idea was to develop a flexible, identity-enhancing toolbox, from adding softer, summery colours to the palette, to stretching typography to make it more playful when speaking with visitors, creating a gradient, specifically for lighting and custom icons and textures, with a Montreal illustrator. A major design feature is the lighting, and we were fortunate in collaborating with Creative Lab to achieve our ambitious vision.
This year, Canada House has a greener focus. How does Canada House intend to be eco-friendlier?
Eco-responsibility and human development are at the core of our design approach, so it was inspiring to partner on a project with clients who share this sensibility.
To generate less transportation and waste after the event, we reoriented to sustainable options. For example, most set pieces were made to be disassembled and reused, and most scenery elements were rented or derived from strategic partnerships. Why make something new when a useable version already exists?
The facade and banners were printed without any date so they can be repurposed. As much as possible, we used screens to disseminate messages and partner visibility, rather than print signs we wouldn't be able to reuse.
We eliminated tie-wraps and corrugated plastic. With Telefilm, we chose responsible alternatives when available for Canada House operations, including using compostable cups, creating a single badge (rather than one per day), and cutting out plastic straws. We communicate our eco-friendly initiatives to visitors to increase awareness. "No more straws? I'll drink to that!"
What were the challenges of applying an eco-responsible method in this context?
One must work miracles within difficult parameters when a project takes place in a public space for a short period of time! When time is of the essence, it can be tempting to turn to single-use materials. Reflex actions like this are hard to overcome when designing something temporary. Some materials (and habits) are more challenging to break, but we bring alternatives to the table so the production team can find solutions beforehand.
We wanted to depend as little as possible on single-use materials, so paid attention to perishables during manufacturing and installation. We replaced tie-wraps with stage rope, steel cable, or Kwik Lock, and tape with Velcro or pins. This may seem trivial, but it makes a big difference in the dumpster at the end of the week!
Any advice for organizations interested in becoming eco-friendlier?
No one should be afraid to take the plunge. Times are changing and it's less taboo. Teamwork is the key. So, get your colleagues, suppliers, partners, and clients involved. Set objectives in line with your situation and proceed step by step. It can take soul-searching, patience, and understanding, but it's well worth the effort.
Thank you to all the partners for the 2020 edition of Canada House!
Principal Partners: City of Montréal, Music Export Canada, Vancouver, and Government of Canada
Major Partners:

Calgary Economic Development, Consulate General of Canada – Dallas, Directors Guild of Canada – Ontario, Innovate Edmonton, and the Talent Fund

Associated Partners:

Canada Media Fund, Export Québec, and Ontario Creates;

Contributing Partners:

Canadian Media Producers Association, and Manitoba Film and Music.

Creative Partners: Artistic direction is by Design par Judith Portier, with Light Show by Creative Lab, and Media capturing & Interactive lounge by Genius XR.
Canada House is located at The Venue (516 E 6th St, Austin, TX 78701). Open from 2:00 pm to 2:00 am on Sunday March 15, and from 10:00 am to 2:00 am Monday through Thursday, March 16 to 19! Click here for more details.