Find Canadian content at TIFF 2021
Co-Producing with Europe: A Success Story
Case Study of CHARLOTTE – an animation film for adults in TIFF's Official Selection
Get the skinny from those in the know … Join producers Julia Rosenberg (Canada), Jérôme Dopffer (France) and Eric Goossens (Belgium) for a personal look at the decade long co-production journey they took getting CHARLOTTE to the big screen at TIFF. The producers will share information about the financing and development of the project, as well as the route to distribution in each of the co-producing countries. Industry reps from Telefilm Canada and Eurimages join to round out a deep dive on the production.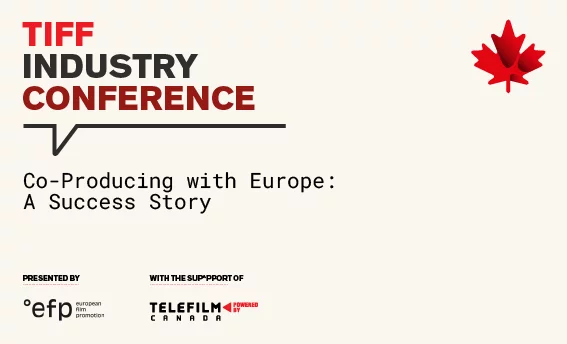 CHARLOTTE is the remarkable true story of Charlotte Salomon, a young German-Jewish who comes of age on the eve of the Second world War and defies incredible odds to create a timeless masterpiece. Directed by Eric Warin and Tahir Rana, from a screenplay by Eric Rutherford and David Bezmozgis.
It stars the voices of Keira Knightley, Brenda Blethyn, Jim Broadbent, Sam Claflin, Henry Czerny, Eddie Marsan, Helen McCrory, Sophie Okonedo and Mark Strong. In the French version, it stars the voices of Marion Cotillard and Romain Duris.
Sonja Heinen
European Film Promotion
Managing Director
Julia Rosenberg
January Films, Canada
Producer
Jérôme Dopffer
Balthazar Productions, France
Producer
Eric Goossens
Walking the Dog, Belgium
Producer
Marielle Poupelin
Telefilm Canada
Specialist International Business Development and national representative for Canada at Eurimages
Iris Cadoux
Project manager for animations and features
Treat it Right: Starting a Canada–Ukraine
Co-Production Treaty Project
The Canada–Ukraine Audiovisual Co-Production Treaty is now in effect, and some producers are already working on a project that will become the first official Canada–Ukraine co-production! Find out more about the Treaty from the Film Agencies' executives, and hear first-hand from producers: what made them consider a co-production with Ukraine, how it's been going so far, and when we can expect the film to premiere.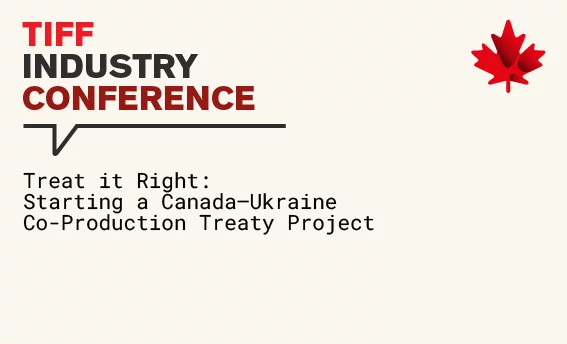 Sarolta Csete
Director, Development & Corporate Affairs, Canadian Media Producers Association 
Maryna Kuderchuk
Head of the Ukrainian State Film Agency
Louise O'Brien-Moran
Director of Film Financing, Tax Credits & Film Commission Services, Manitoba Film & Music
Kateryna Vyshnevsk
Producer, FILM.UA
Gavin Reardon
Producer, Incendo
Susan King
Analyst, Coproduction Administration, Business Affairs and Coproduction, Telefilm Canada
Building a Greener Industry: How can we create a more sustainable future?
Presented by Telefilm Canada
In partnership with Ontario Creates
Steps have been taken to create more environmentally-friendly productions in the audiovisual industry, but it is still one of the leading sources of pollution. What are the current best practices that productions can implement? What steps need to be taken to ensure that the next 10 years of film production and beyond will become environmentally sustainable? How can productions balance pandemic-era safety needs with green initiatives? Industry representatives and producers will share their experiences on creating a more eco-responsible film shoot and discuss how we can collaborate together towards a greener industry. 
Resources mentioned during the panel: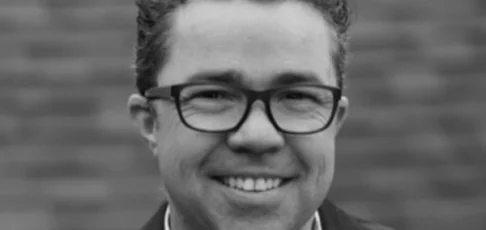 Chris Dunn
Lead Consultant – Ontario Green Screen
Working with the Ontario Film Commission at Ontario Creates, Chris is the Lead Consultant for the Ontario Green Screen Initiative. In this capacity he works alongside public and private industry partners who comprise the OGS Advisory Committee. The OGS develops and delivers tools, training and resources that help the industry make greener choices.  In addition, he co-chairs a national sustainability committee in partnership with Creative BC. Chris also leads a workforce development initiative and in this capacity he collaborates with unions, guilds, trade associations, academic institutions, government contacts and other stakeholders to help build clear pathways for diverse and underrepresented groups to find employment within the Film and TV sector.  Chris holds a Masters Certificate in Project Management from Schulich School of Business and is also a certified Project Management Professional (PMP).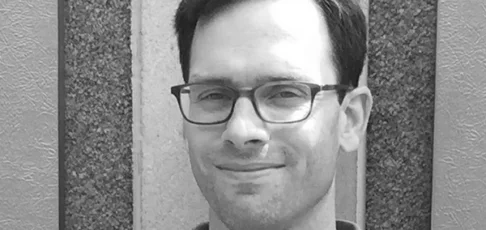 John Rego
Vice President, Sony Pictures Entertainment
John Rego joined Sony Pictures in 2009 after a decade consulting both in the energy industry and in the design of corporate responsibility programs for organizations worldwide. His consulting experience has led him to be involved in a variety of sectors such as consumer products, technology, electronics, energy, and education. In 2007, he was Environmental Director and eco-spokesperson for Live Earth, a campaign to drive action to solve the climate crisis. At Sony Pictures, Rego drives business operations and programs in pursuit of achieving Sony's sustainability goals and Road to Zero plan. The company has reduced emissions by over 45%, increased its use of carbon-efficient technologies, obtained 'green seals' on over 80% its content productions, and connects sustainable strategies to the performance of its business. John has co-founded two startups and hold an MBA in Social Entrepreneurship.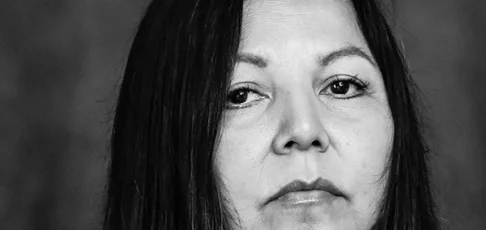 Doreen Manuel
Director Bosa Centre for Film & Animation
Doreen Manuel (Secwepemc/Ktunaxa), MFA, is the sixth child of Grand Chief George Manuel and Spiritual Leader Marceline Manuel. She a residential school survivor, mother of three children and is an award-winning filmmaker. Doreen is the Director of the Bosa Centre for Film and Animation, and serves on the Board of Directors for Knowledge Network, Women in Film & Television, Vancouver International Film Festival and Moving Images Distribution. She serves on the Motion Picture Production Association of BC Equity and Inclusion Committee and is a Telefilm Talent to Watch fund partner. She is an advisor to the Telefilm Indigenous Working Group, TELUS Storyhive fund – Indigenous envelope, and Matriarch advisor to IM4 virtual and augmented reality training program. Doreen is a founder and instructor for the Tricksters and Writers feature film screenwriting program. Doreen is an outspoken advocate for equity and inclusion with an extensive background as a leader in education and community development. She is a founder of the Indigenous Digital Accelerator and the Filmmakers in Indigenous Leadership and Management Business Affairs program.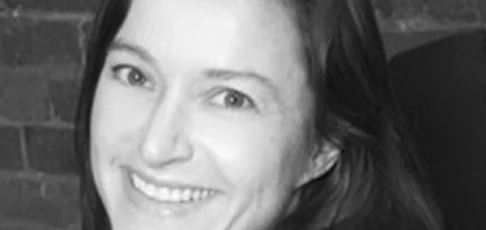 Mary Anne Waterhouse
EVP Content Creation, Peacock Alley
Mary Anne has recently joined the team at Peackock Alley Entertainment as the EVP of Content Production. She is an award winning producer and line producer, with a resume that spans 30 years and over 75 productions. Credits include the indie feature Fido starring Carrie Anne Moss & Billy Connoly; Elysium, starring Matt Damon and Jody Foster; as well as Joss Whedon's Cabin in the Woods. Mary Anne began her career in Vancouver, relocating to Toronto 8 years ago. Over the years, she has worked as production accountant, production manager, line producer, and independent producer, on both series and long format giving her skills and experience in every aspect of film and television production. She has also been a leading voice as a member of Ontario's Sustainability Working Group that formed in 2019 and is also an active member of the Ontario Green Screen advisory Committee. When not producing award winning films she is the Volunteer Sustainability Coordinator for University of Toronto School (UTS) and is the founding member of the Bloor West Food Bank which works with Second Harvest and community vendors to recover fresh, unsold food that is redirected to families facing food insecurity.
 
Mélanie S. Dubois
Producer, MéMO Films
Mélanie S. Dubois is a writer, director and producer. She founded her own production company MéMO FILMS in 2018 in which she produced the short film Lune, directed by Zoé Pelchat (Dominos). In 2020, she received support from SODEC for the development of her feature films: Les enfants de l'État and EMMAC Terre marine, as well as support from FIP/FMC for the development of its futuristic web series Booster Station. She also collaborates with Denys Desjardins on the content of the documentary web series L'industrie de la vieillesse (tou.tv) and is producing the second season of the documentary series Quand Benoit est là! for the Zeste chain (TVA). Mélanie also works as a freelancer for film and television productions (La Déesse des mouches à feu, Les oiseaux ivres, Les Barbares de la Malbaie, Jeune Juliette, Blood Quantum, L'affaire Norbourg…).  
Connections session: Telefilm Talent to Watch
Telefilm Canada will present its newly updated guidelines for the Talent to Watch Program, and will shed light on the production, digital distribution, and promotion of a first feature-length film or other format of narrative-based audiovisual content made specifically for online distribution. The Talent to Watch Program aims to support emerging filmmakers, accelerate their career development, and allow them to develop an expertise in digital marketing and promotion of audiovisual projects.
Join us for a 30-minute discussion and discover how your first feature film or web project can be supported.
Karen Chapman
Director, Writer, Producer
Vanessa Manco
Investment Analyst, Business Affairs and Corproduction
Peggy Lainis
Regional Feature Film Executive – English Market – Quebec Region
International Financing Forum
With coproduction treaties in place with close to 60 countries, Canada's position as a global coproduction leader continues to grow! As such, we're thrilled to be involved in many great market initiatives at festivals around the world — including the upcoming Toronto International Film Festival — to keep facilitating international business for our homegrown industry! One of these can't-miss events is around the corner: the Ontario Creates International Financing Forum (IFF), which will take place virtually this year at TIFF, on September 12 and 13, 2021.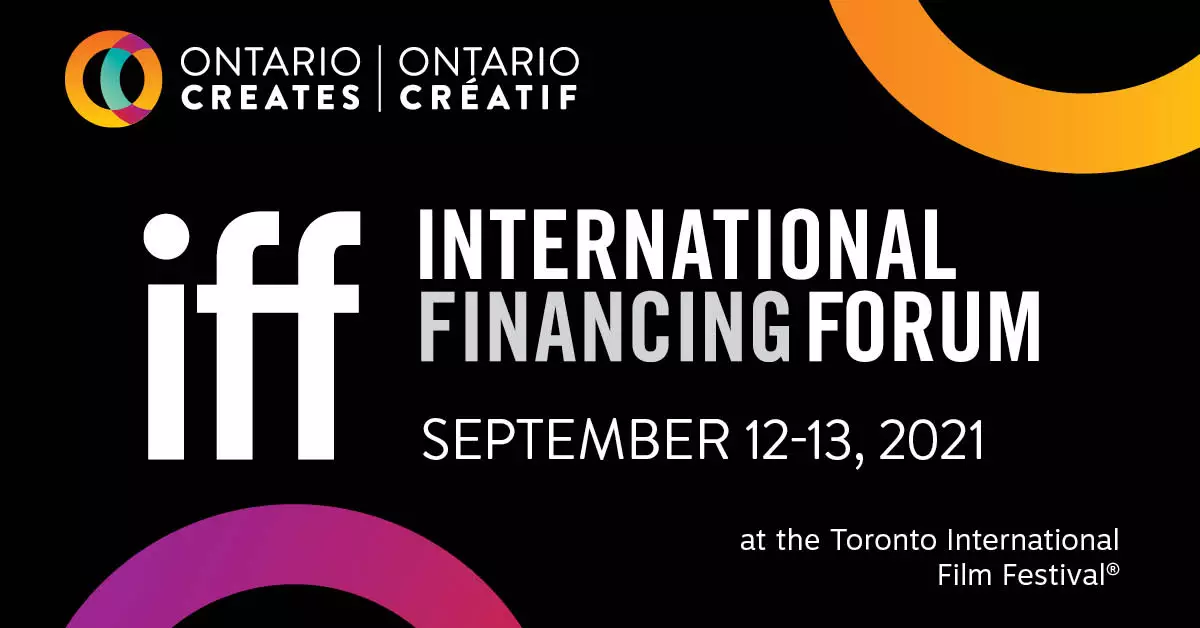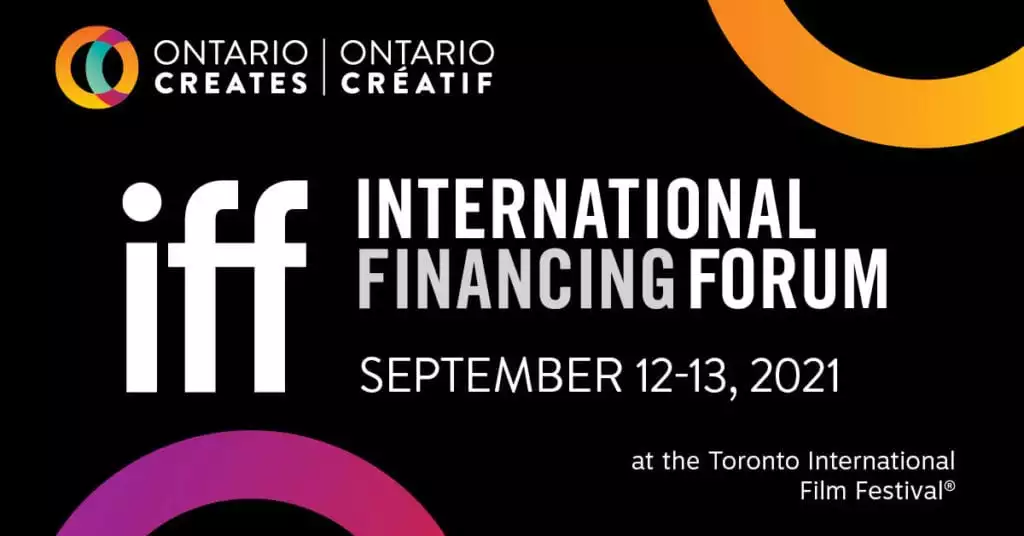 The annual forum, in partnership with Telefilm Canada, is heading into its 16th edition with the goal of helping our feature film producers network and shop their projects to potential international partners. From funders to sales agents, producers to distributors, and more international players and decision-makers who love working with Canada, IFF at TIFF connects Canadian feature producers with international coproduction partners.
Every year, after a competitive application process, a selection of Canadian and international feature film producers are chosen to participate in IFF, an opportunity that includes plenty of meetings and networking opps. More than 100 of these projects have been successfully financed! Here are this year's Canadian projects. This year, 11 Canadian projects have been chosen, including:
Claudia (Produced by CaribbeanTales Media Group)
Mid Life (Produced by Clique Pictures)
Perigean Tide (Produced by Experimental Forest Films)
Anastasis (Produced by Mad Samurai Productions)
Kipkemboi (Produced by New Real Films)
The Fallers (Produced by Night Market)
Pick One (Produced by Peterson Polaris Corp)
Phoenix (Produced by Rococoeur)
Pappi (Produced by Stellar Citizens and Scythia Films)
Oh Deer (Produced by Sucker Buster Films)
The Shaman (Produced by White Bear Films)
Spotlight on Talent: Fresh Perspectives From the North
Get deep and personal with the filmmakers behind TIFF '21 Official Selections Quickening and Drunken Birds as they share the joys and challenges they have experienced on their journeys to become distinct voices in the Canadian film industry. Their conversation sheds light on the path towards inclusion in the film industry, as well as the challenges of filmmaking during the pandemic.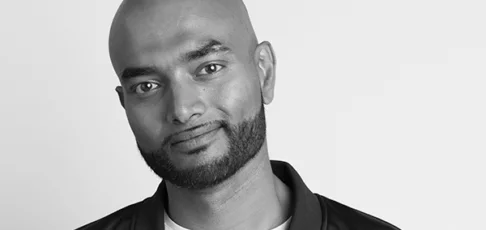 Radheyan Simonpillai
Journalist
Rad is the film critic for Canadian national breakfast show Your Morning on CTV. He is also the culture editor for NOW Magazine, the pop culture columnist for CBC syndicated radio and has a Friday Flicks segment on CTV News Channel. Rad also contributes to CTV's eTalk and The Guardian.  
Ivan Grbovic
Director and co-writer, Drunken Birds
Ivan studied at Concordia University and the American Film Institute. After completing three short films, he made his debut feature film in 2011, Romeo Eleven. Drunken Birds is his second film.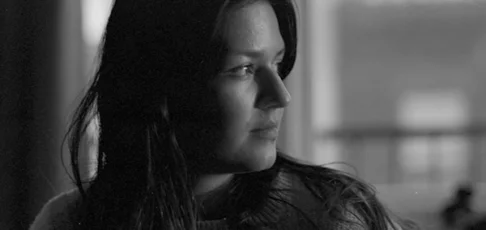 Haya Waseem
Director, Quickening
Haya Waseem is a Pakistani-Canadian filmmaker, raised in Switzerland and living in Brooklyn. Constantly adapting to new environments and people, Haya developed a keen sense of observation that she weaves into her work. Haya's intuitive sensibilities absorb the undercurrent of a moment and concentrate them into singular frames, creating a dreamlike, sensory experience. She began her career as a documentary editor, allowing her to shape stories and interact intimately with rich, character-driven narratives. Haya carried those principles of honesty and perspective into her creative work as a director. Haya hopes to build a long narrative career in pursuit of untangling elusive themes around vulnerability, identity, and self-expression.  
Accessibility & Inclusivity: Changing the Narrative for Talent with Disabilities
Bringing together professionals from the community and the film and TV industry to address the challenges of accessibility for talent living with disabilities. Discussing ways to increase the awareness of, support for, and direct access to opportunities, networks, and employment for talent living with disabilities. Funding, shooting and on-screen representation will be discussed with the goal to identify steps that could facilitate representation and opportunities.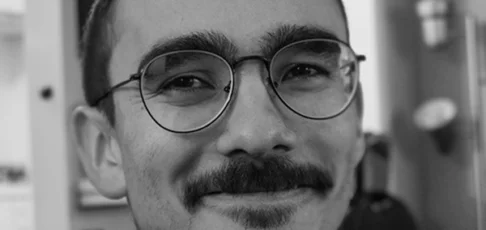 Angelo Muredda
Film critic, programmer, and teacher 
Angelo Muredda is a Toronto-based film critic, programmer, and educator. His writing has appeared in outlets such as Cinema Scope, the National Post, the Walrus, and Film Freak Central. He hosts the online lecture and screening series Disability on Film for the MNJCC. He holds a PhD in English on representations of disability in Canadian literature and film from the University of Toronto and teaches in the Department of English at Humber College.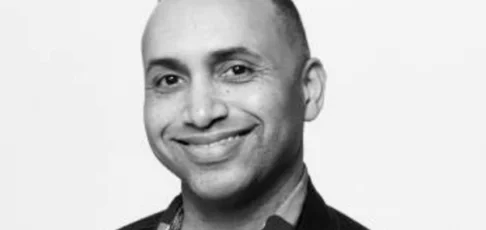 Rodney Evans
Writer, Director and Producer, Miasma Films
Rodney Evans is an award-winning fiction and documentary film writer, director and producer. His debut fiction feature Brother To Brother  won the Sundance Film Festival Special Jury Prize in Drama. The film garnered four Independent Spirit Award nominations including Best First Film, Best First Screenplay, Best Debut Performance for Anthony Mackie and Best Supporting Actor for Roger Robinson. His latest feature documentary, Vision Portraits, celebrated its World Premiere at the 2019 SXSW Film Festival and won the Award for Best Documentary at Frameline-The San Francisco International LGBTQ+ Film Festival in 2019 and the Award for Artistic Achievement at Outfest 2019. It played theatrically in major U.S. cities from August to October 2019. It aired nationally on America ReFramed and screened virtually for a week at the Whitney Museum in July 2020. Other directing credits include The Happy Sad, Billy and Aaron, The Unveiling, Close To Home and Two Encounters. Rodney was recently honored with the 2019 Frameline Award for Career Achievement and was a 2020 Sundance Momentum Fellow. He is currently a Ford/Mellon Disability Futures Fellow for 2021.  
Mustafa Alabssi
Actor
Mustafa arrived in Canada from Syria in 2017. He is deeply passionate about all forms of acting and performing and is a natural clown. He is an excellent storyteller, ensemble performer, and actor. He is hard working, eager, affable, funny, and professional. A former refugee, he can now dedicate himself to his lifelong dream of being a professional actor for stage and screen.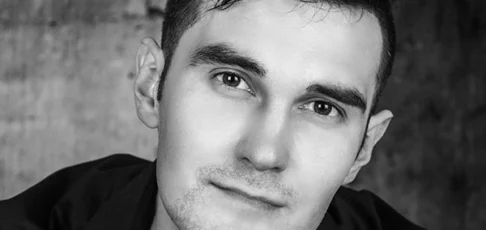 Christopher Nicholson
CBC Sports – Olympics Unit – Associate Producer
Christopher Kelly Nicholson (a.k.a. Chris Kelly) works for CBC as an Olympic Associate Producer in Toronto. He holds diplomas in Interactive Media Arts and in Film, from Assiniboine Community College and Toronto Film School respectively. He has worked as a Technical Operator for CTV News Regina and has freelanced in film production. He recently finished work as an Actor and a Production Assistant on his first feature length film, Godforsaken, which has been entered into multiple film festivals. Chris describes himself as loyal, outgoing, and sensitive, cherishing family and close friends. Hobbies include physical activity, video games, drawing, and writing. A fun fact about Chris: he has an identical twin brother named Colin.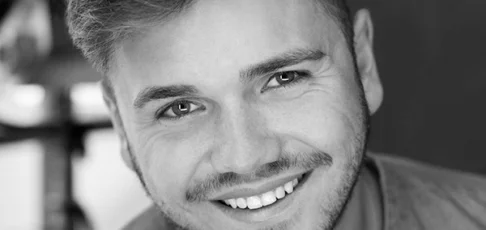 George Alevizos
Actor
George Alevizos is a professional actor living in Toronto. Being a graduate of the joint Theatre and Drama Studies program with the University of Toronto/Sheridan College, He has gone to work on multiple on camera projects including a guest starring role on the CityTV hit show Hudson and Rex, and being featured on CBS's Star Trek Discovery (among commercial work). On top of his on camera roles, he's gone to work with many live theatre companies in Ontario including Drayton Entertainment, Cahoots Theatre, LemonTree Creations, and he's currently working with the company Shakespeare in the Ruff. Being the first graduate in a wheelchair of any professional training program in the country, he is a huge advocate for actors with disabilities in the industry, and will continue to fight until there is proper, and equal representation amongst all minority groups.  
Alanis Obomsawin Retrospective
Alanis Obomsawin Retrospective
Legendary First Nations activist and NFB filmmaker Alanis Obomsawin is being honoured for her leadership in socially engaged cinema as the Toronto International Film Festival (TIFF) features the world premiere of her short film Honour to Senator Murray Sinclair as part of the special retrospective "Celebrating Alanis," and presents Ms. Obomsawin with its Jeff Skoll Award in Impact Media.