The films may be short, but Canada's presence is nothing but big at the 44th  edition of the Clermont-Ferrand Short Film Festival (Jan. 28 – Feb. 5, 2022). While the film festival will be an onsite event, the 37th Short Film Market (Jan. 31 – Feb. 4, 2022), with a concentration of professionals from all over the world, will be hybrid. The Canadian selection will offer great discoveries and immerse audiences into the minds of masters established in the art of storytelling. 
Congratulations to the Canadian Selection!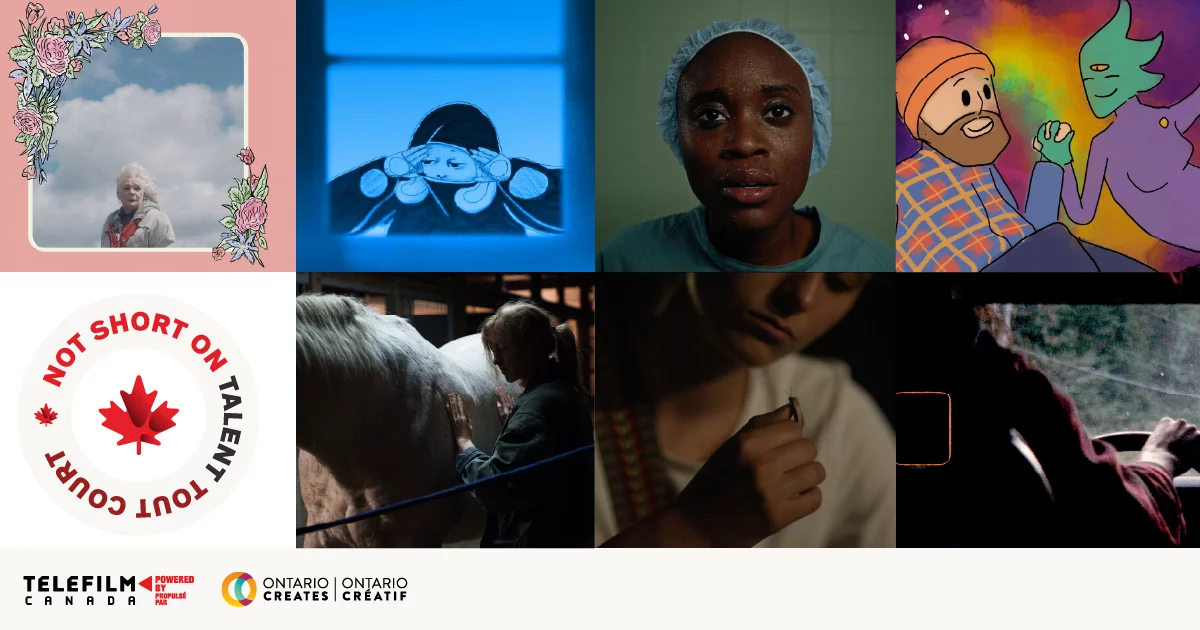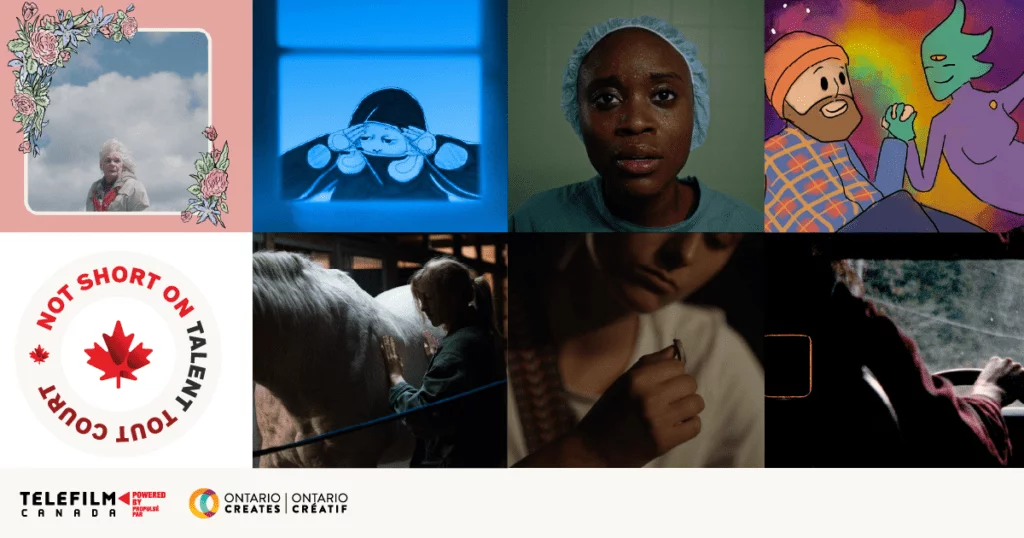 WEDNESDAY, FEBRUARY 2, 2 P.M. CEST
Online

 and physical

 Event

 
Telefilm Canada is pleased to present a selection of seven unreleased Canadian short films, which will be screened exclusively at the Clermont-Ferrand 2022 Short Film Market as part of the Not Short on Talent programme. The Not Short on Talent programme aims to increase the visibility of new Canadian short films, and to promote talent to professionals from international markets, including buyers and festival programmers. In this programme of seven Canadian shorts, filmmakers reflect on true events, explore the memories of loved ones past and present, and consider how histories inform the future.
The selection was curated by Jake Howell, a writer and independent film programmer. 
Clermont-Ferrand
Short Film Market
JANUARY 31 TO FEBRUARY 3, 2022 
Unfortunately, we will not be present at the physical market this year. However, you can find us online and attend our theatrical and online screenings on February 2nd.
WEDNESDAY, FEBRUARY 2, 4 PM CEST 
Online

 and physical

 Event

 
SODEC and REGARD strike again with SHORTS FROM QUEBEC, the annual selection of new Quebec short films presented at the Marché du film court de Clermont-Ferrand. 
Six eclectic and original short films, created by new as well as established voices, surprise by the uniqueness of the subjects they deal with and the characters they present.   
Enjoy the films!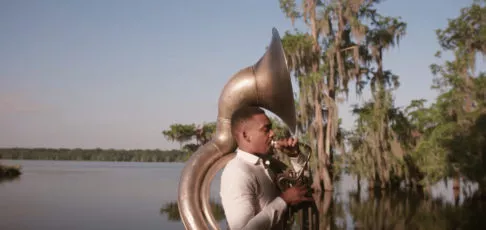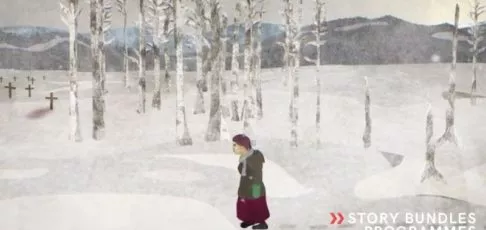 Story Bundles Short Films Program
WEDNESDAY, FEBRUARY 2, 8:15 PM CEST 
Story Bundles is a program featuring four short animated films created by Indigenous filmmakers based in Turtle Island (Canada) that were presented at the 2021 imagineNATIVE Film + Media Arts Festival, October 19-24, 2021, in Toronto, Canada, curated by imagineNATIVE.
SHORT FILM NETWORK
The International Short Film Network.
NEWSLETTER
Join our 1800+ monthly readers.
COPRO
See our step-by-step guide on creating with Canada.
Everywhere you go in the world, you'll find Canadian producers attending international events to promote their projects.