Frankfurt Book Fair 2020
Canada Guest of Honour
Bringing
Canadian culture
Canada has been named the Guest of Honour for the prestigious Frankfurt Book Fair (October 14 to 18, 2020), in an exciting collaboration between the Government of Canada, Canada FMB2020 and the Canada Council for the Arts. 
Canada FBM2020 is going digital with a Special Edition Frankfurt Book Fair happening online from October 14 to 18, 2020, loaded with literature and culture.
As announced by the Department of Canadian Heritage, our previously-planned spotlight role as Country of Honour for 2020 will continue from this special online 2020 edition into next year's in-person edition of the Frankfurt Book Fair, planned for October 20 to 24, 2021.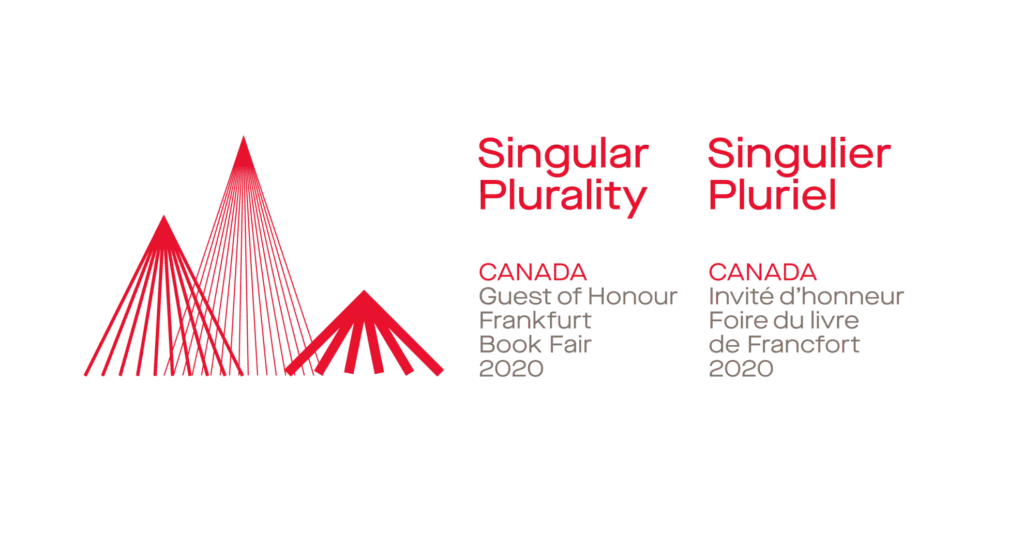 Discover Canada's presence at the Berlin Film Festival (February 20 to March 1, 2020) and celebrate the link between literary talents and the excellence of our films and television series. 
imagineNATIVE presents Reel Kanata, an annual screening and discussion series focusing on Indigenous-made works from Canada. 
Books at Berlinale (Feb. 24 | 15:00 – 17:30), is a series of moderated pitches of 12 selected books from around the world, followed by a networking event with producers, publishers and literary agents, sponsored by Telefilm Canada. Shout-out to Canadian book The American Fiancée (La Fiancée américaine) by Éric Dupont for making the list! 
Canada Now: The Maple Movies Festival
Launched October 20th, this series of 9 exciting Canadian movies and 8 short films is touring more than 15 German cities, until April 20, 2020. Learn more here.
So many events to give you access and insight into our Canadian talent.  Stay tuned for more updates!