French-language content took the global spotlight at the Rencontres de coproduction francophone (RCF), where four of the 22 selected projects were Canadian! The 17th edition of this important annual event took place in Brussels from November 10 through 12, 2021.
The RCF's goal? It's all about boosting French-language production and cultivating international partnerships that encourage financing, development, and coproduction opps for French-language film or television projects!
It's no secret that Canada loves coproduction. Two Canadian cultural institutions – the SODEC and Telefilm Canada – were part of a group of six international Francophone cultural institutes that organized the event. Our Canadian producers (all from Quebec) and their in-development projects were front and centre among 286 accredited participants, hailing from France, Luxembourg, Switzerland, Belgium, Lebanon (this year's Country of Honour), and Burkina Faso. The RCF event facilitated 100 meetings which included a panel with the funds present, and 300 meetings between project leaders.
As our producers explain below, the RCF offered a great opportunity for some of Canada's French-language producers to network, pitch their projects, and pave the way for deals with global financiers, distributors, and other industry professionals. These connections facilitate international coproduction and enable future success.
Here's your sneak peek at our four Canadian projects, and a personal takeaway from a few of our producers' RCF experiences!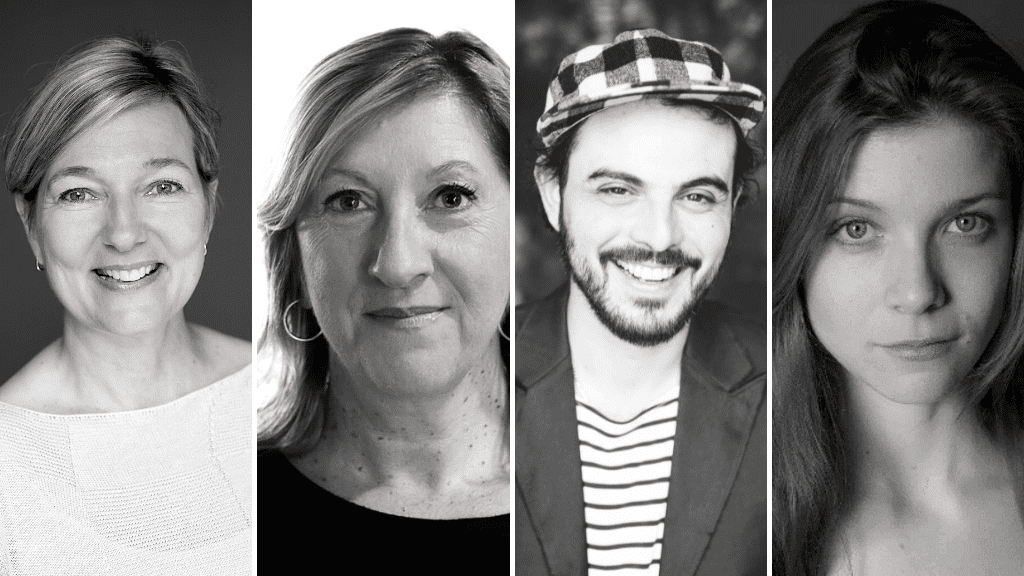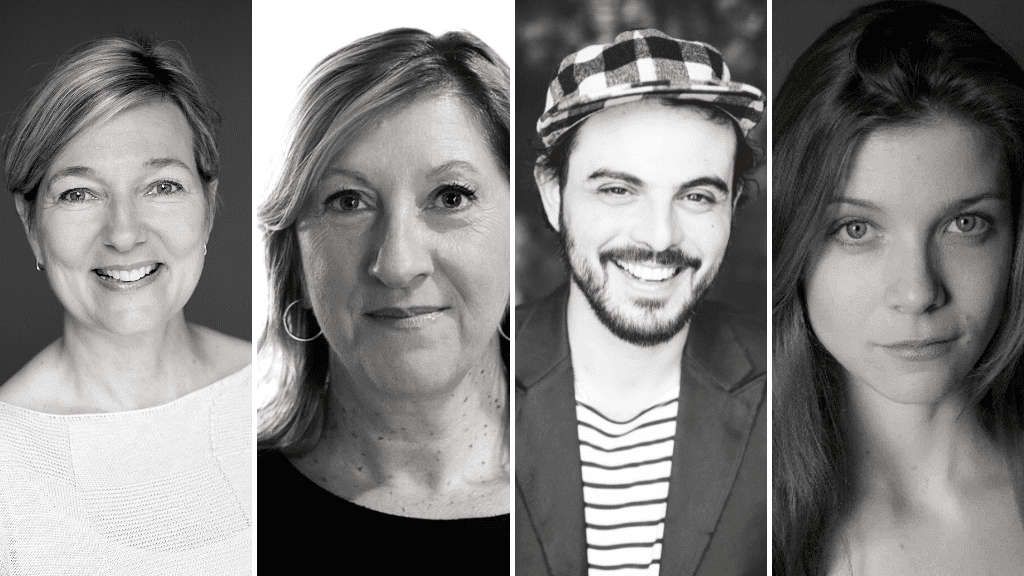 With 500 shorts under her belt, as well as features, producer Ginette Petit's credits include 2019's And the Birds Rained Down (Il pleuvait des oiseaux), which was a theatrical hit that premiered at the Toronto International Film Festival; screened at the San Sebastian and Vancouver fests, among many others others. Awards include a Canadian Screen Award, and three Iris Awards (and 13 nominations) at the Gala Québec Cinéma. 
About the project: In Space Cadet, the titular character embarks on a scientific mission, leaving behind the lonely and devoted Robot who raised her, contemplating her choices and legacy as time passes. This animated musical feature is based on the soundtrack and graphic novel by musician, turntablist, and renowned artist Kid Koala (otherwise known as Eric San). (P.S. The experience also includes an eBook; download it here!)
Marie-Claude Beauchamp specializes in animated children's television series and films, such as her studio's 3D stereoscopic hits Snowtime (2015) and sequel Racetime (2018). Both movies were sold in 200 countries, featured at international festivals, and won many awards, including a Canadian Screen Award honour for Snowtime's theatrical success as top Canadian box office earner in the country that year. (Snowtime's U.S. premiere was at the Sundance Film Festival!)
About the project: In Les Bottanïx, a family reconnects over multiple generations when two young girls visit their great-grandmother for her 100th birthday, but she has been robbed! Enter magical helpers the Bottanïx, to save the day in more ways than one.
Hany Ouichou's 2016 collaboration with director Mathieu Denis, Those Who Make Revolution Halfway Only Dig Their Own Graves (Ceux qui font les révolutions à moitié n'ont fait que se creuser un tombeau), took home Best Canadian Film at TIFF; was nominated for three Canadian Screen Awards; screened at the Berlinale, among other international fests, and earned rave reviews from international press like the Hollywood Reporter. At TIFF, he also snagged the CMPA's Emerging Producer Award! More recently, he was selected by Europe's ACE producers network to take part in their ACE 31 training programme, to join the prestigious network.
About the project: Buy Your Way to Heaven (Gagne ton ciel), is a satirical thriller about a seemingly-happy family man, who behind his good career and enviable life, is secretly miserable and crippled with debt. Can he find a way out?
Geneviève Gosselin-G's production credits with L'Unité Centrale include Philippe Lesage's 2018 feature Genesis (Genèse), which won best film, director, and actor at Spain's Valladolid International Film Festival; best film at Mexico's Los Cabos International Film Festival, and best film at Montreal's Festival du nouveau cinéma! L'Unité Centrale is also behind Félix Dufour-Laperrière's animated feature Ville Neuve (2018), which premiered at Venice Days and competed at the Annecy International Film Festival, and Claude Cloutier's award-winning animated short Bad Seeds (Mauvaises herbes) (with the National Film Board of Canada), to name a few.
About the project: From city to country, two parallel stories unfold, where lives are changed by new encounters. The film is inspired by her exploration of identity and belonging as experienced through travels and what she calls "an inspiring paradox" between the desire for nature and cities, and all that entails.
This year's RCF was organized by the Centre du Cinéma et de l'Audiovisuel – Fédération Wallonie-Bruxelles, in partnership with the CNC, SODEC, Telefilm Canada, the Film Fund Luxembourg and the Office Fédéral de la Culture (Switzerland).