Find Canadian content at Cannes 2022
International Village Stand

#

123
After two long years away, we've worked hard to prepare our newly redesigned and more eco-friendly Canada Pavilion. Located in the International Village, it welcomes over 300 Canadians during the Marché du film de Cannes. Come meet us and discover what Canada has to offer as a partner of choice. We're also delighted to meet you at the Marché du film Online.  
Opening hours
Tuesday, May 17th to Thursday, May 26th from 9 a.m. to 6:30 p.m.*
*

The

pavilion

will

be

partially

or

totally

closed

on Thursday, May 19th

from

9

a.m

. to 10:30

a.m

. and 3 p.m. to 6:30 p.m. as

well

as on Monday, May 23rd,

from

9

a.m

. to

noon

.

 
Sonja Heinen
European Film Promotion
Managing Director
Julia Rosenberg
January Films, Canada
Producer
Jérôme Dopffer
Balthazar Productions, France
Producer
Treat it Right: Starting a Canada–Ukraine
Co-Production Treaty Project
The Canada–Ukraine Audiovisual Co-Production Treaty is now in effect, and some producers are already working on a project that will become the first official Canada–Ukraine co-production! Find out more about the Treaty from the Film Agencies' executives, and hear first-hand from producers: what made them consider a co-production with Ukraine, how it's been going so far, and when we can expect the film to premiere.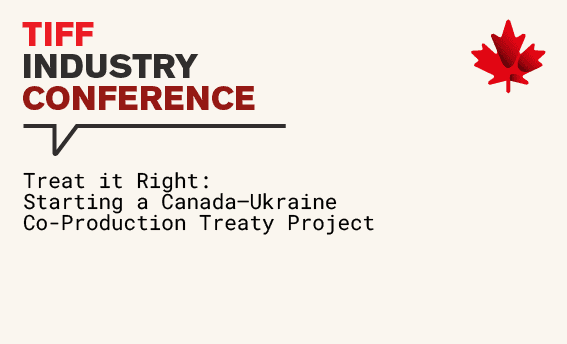 Resources mentioned during the panel: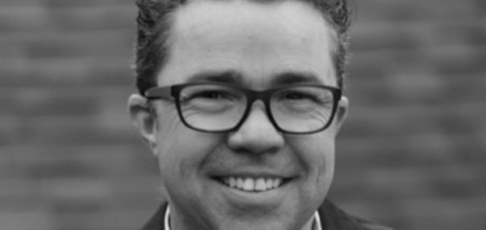 Chris Dunn
Lead Consultant – Ontario Green Screen
Working with the Ontario Film Commission at Ontario Creates, Chris is the Lead Consultant for the Ontario Green Screen Initiative. In this capacity he works alongside public and private industry partners who comprise the OGS Advisory Committee. The OGS develops and delivers tools, training and resources that help the industry make greener choices.  In addition, he co-chairs a national sustainability committee in partnership with Creative BC. Chris also leads a workforce development initiative and in this capacity he collaborates with unions, guilds, trade associations, academic institutions, government contacts and other stakeholders to help build clear pathways for diverse and underrepresented groups to find employment within the Film and TV sector.  Chris holds a Masters Certificate in Project Management from Schulich School of Business and is also a certified Project Management Professional (PMP).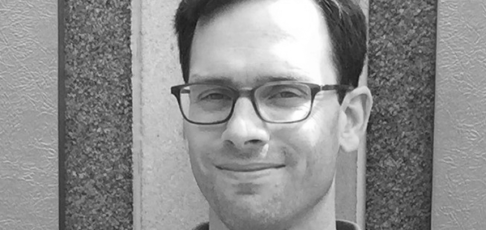 John Rego
Vice President, Sony Pictures Entertainment
John Rego joined Sony Pictures in 2009 after a decade consulting both in the energy industry and in the design of corporate responsibility programs for organizations worldwide. His consulting experience has led him to be involved in a variety of sectors such as consumer products, technology, electronics, energy, and education. In 2007, he was Environmental Director and eco-spokesperson for Live Earth, a campaign to drive action to solve the climate crisis. At Sony Pictures, Rego drives business operations and programs in pursuit of achieving Sony's sustainability goals and Road to Zero plan. The company has reduced emissions by over 45%, increased its use of carbon-efficient technologies, obtained 'green seals' on over 80% its content productions, and connects sustainable strategies to the performance of its business. John has co-founded two startups and hold an MBA in Social Entrepreneurship.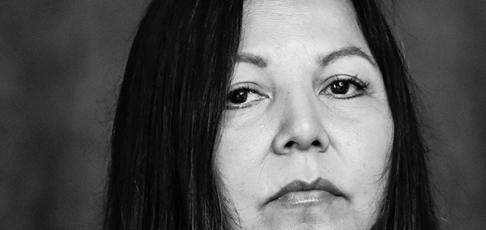 Doreen Manuel
Director Bosa Centre for Film & Animation
Doreen Manuel (Secwepemc/Ktunaxa), MFA, is the sixth child of Grand Chief George Manuel and Spiritual Leader Marceline Manuel. She a residential school survivor, mother of three children and is an award-winning filmmaker. Doreen is the Director of the Bosa Centre for Film and Animation, and serves on the Board of Directors for Knowledge Network, Women in Film & Television, Vancouver International Film Festival and Moving Images Distribution. She serves on the Motion Picture Production Association of BC Equity and Inclusion Committee and is a Telefilm Talent to Watch fund partner. She is an advisor to the Telefilm Indigenous Working Group, TELUS Storyhive fund – Indigenous envelope, and Matriarch advisor to IM4 virtual and augmented reality training program. Doreen is a founder and instructor for the Tricksters and Writers feature film screenwriting program. Doreen is an outspoken advocate for equity and inclusion with an extensive background as a leader in education and community development. She is a founder of the Indigenous Digital Accelerator and the Filmmakers in Indigenous Leadership and Management Business Affairs program.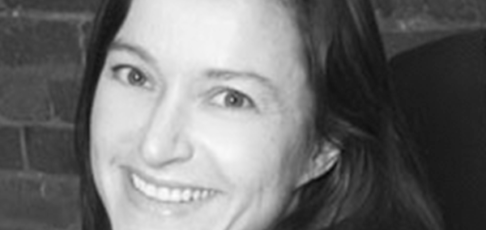 Mary Anne Waterhouse
EVP Content Creation, Peacock Alley
Mary Anne has recently joined the team at Peackock Alley Entertainment as the EVP of Content Production. She is an award winning producer and line producer, with a resume that spans 30 years and over 75 productions. Credits include the indie feature Fido starring Carrie Anne Moss & Billy Connoly; Elysium, starring Matt Damon and Jody Foster; as well as Joss Whedon's Cabin in the Woods. Mary Anne began her career in Vancouver, relocating to Toronto 8 years ago. Over the years, she has worked as production accountant, production manager, line producer, and independent producer, on both series and long format giving her skills and experience in every aspect of film and television production. She has also been a leading voice as a member of Ontario's Sustainability Working Group that formed in 2019 and is also an active member of the Ontario Green Screen advisory Committee. When not producing award winning films she is the Volunteer Sustainability Coordinator for University of Toronto School (UTS) and is the founding member of the Bloor West Food Bank which works with Second Harvest and community vendors to recover fresh, unsold food that is redirected to families facing food insecurity.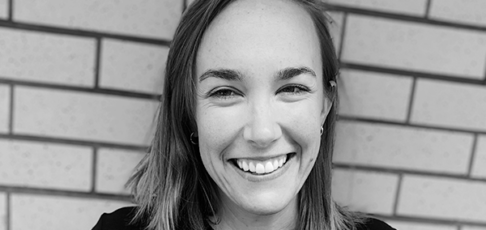 Mélanie S. Dubois
Producer, MéMO Films
Mélanie S. Dubois is a writer, director and producer. She founded her own production company MéMO FILMS in 2018 in which she produced the short film Lune, directed by Zoé Pelchat (Dominos). In 2020, she received support from SODEC for the development of her feature films: Les enfants de l'État and EMMAC Terre marine, as well as support from FIP/FMC for the development of its futuristic web series Booster Station. She also collaborates with Denys Desjardins on the content of the documentary web series L'industrie de la vieillesse (tou.tv) and is producing the second season of the documentary series Quand Benoit est là! for the Zeste chain (TVA). Mélanie also works as a freelancer for film and television productions (La Déesse des mouches à feu, Les oiseaux ivres, Les Barbares de la Malbaie, Jeune Juliette, Blood Quantum, L'affaire Norbourg…).  
International Village Stand

#

123
Telefilm Canada is proud to join the BFI (British Film Institute), German Films and Norwegian Film Institute as institutional partners for the first-ever impACT Lab, a series of workshops presented by the Cannes Film Market.  
The Film Market's impACT Lab is a program designed to foster co-productions and guide producers to create and promote meaningful, sustainable and impactful films.  
The canadian participants were selected with the support of the Indigenous Screen Office and the Black Screen Office.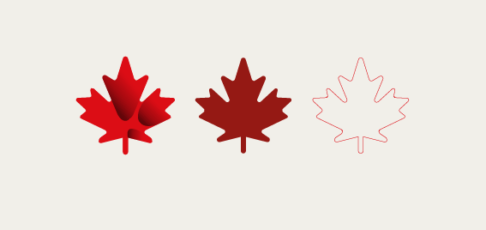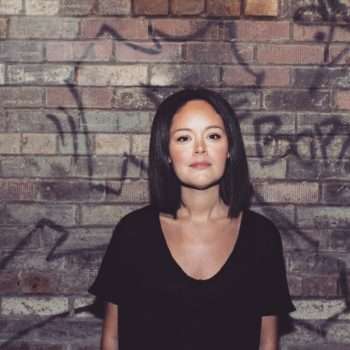 Nyla Innuksuk
Mixtape VR
Nyla Innuksuk is the founder of Mixtape VR, which produces film, virtual, and augmented reality content. A writer for Marvel Comics, Innuksuk co-created the character of Snowguard, a teenage superhero from Pangnirtung, Nunavut, and a member of Marvel's Champions League. Originally from Igloolik, Nunavut, Innuksuk studied film at Ryerson University in Toronto, Ontario. In 2020, she was asked by UN Women to represent Canada in discussing the future of emerging technologies in G7 countries. Innuksuk has participated often as an early tester of emerging technology for Google, is an ambassador for the Northern Indigenous Film Fund in Norway, and is currently a research fellow at MIT.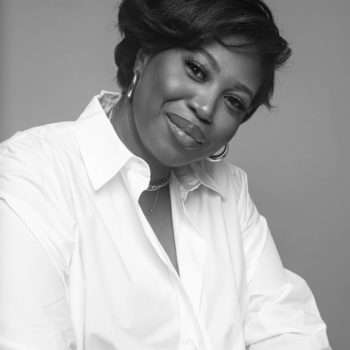 Tamar Bird
Sunflower Studios
A mother, a maker, a doer. That's who Tamar Bird is as a person and a producer. Her goal as a producer is to help create art that alters perception, opens dialogue for change and gives more power to the people who are deemed powerless.  
Her previous works include award-winning short film Haven, which premiered at SXSW. Most recently the two-part short film Marathon and Black Bodies. Amassing 30,000 views, Marathon premiered online as a response to the murder of Ahmaud Aubrey. While Black Bodies premiered at TIFF 2020, Black Bodies was awarded the inaugural TIFF Changemaker Award presented by the Shawn Mendes Foundation. Black Bodies was also selected to take part of Sundance 2021 and has won a Canadian Screen Award 2021 for Best Live Action Short.  
Karen Chapman
Director, Writer, Producer
Vanessa Manco
Investment Analyst, Business Affairs and Corproduction
Peggy Lainis
Regional Feature Film Executive – English Market – Quebec Region
DOCS-IN-PROGRESS SHOWCASE CANADA
The Docs-in-Progress Canadian Showcase is back at the Marche du Film's CANNES DOCS program! Four feature-length documentary projects in their final editing stage will be pitched to international decision-makers. 
The Canadian Showcase is one of eight events presented by different countries. It's the perfect platform for documentary producers looking for international exposure.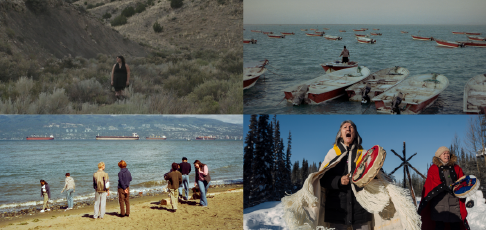 The Docs-in-Progress showcase is presented by Telefilm Canada, in partnership with the RIDM Forum with the support of the Hot Docs Canadian International Documentary Film Festival (Toronto). 
Back Home directed by Nisha Platzer and produced by Joella Cabalu
Caiti Blues directed by Justine Harbonnier and produced by Nellie Carrier and Julie Paratian
Meezan directed and produced by Shahab Mihandoust
Yintah directed by Michael Toledano and produced by Jennifer Wickham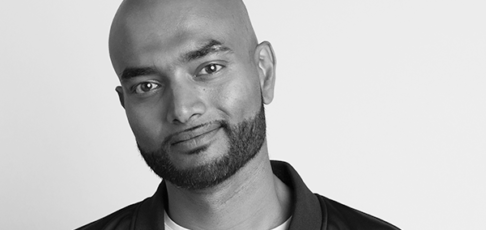 Radheyan Simonpillai
Journalist
Rad is the film critic for Canadian national breakfast show Your Morning on CTV. He is also the culture editor for NOW Magazine, the pop culture columnist for CBC syndicated radio and has a Friday Flicks segment on CTV News Channel. Rad also contributes to CTV's eTalk and The Guardian.  
Ivan Grbovic
Director and co-writer, Drunken Birds
Ivan studied at Concordia University and the American Film Institute. After completing three short films, he made his debut feature film in 2011, Romeo Eleven. Drunken Birds is his second film.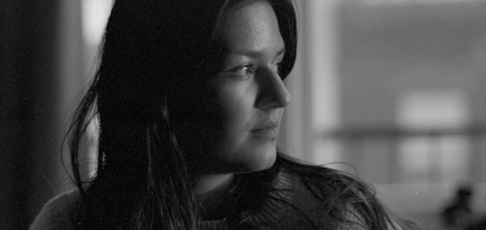 Haya Waseem
Director, Quickening
Haya Waseem is a Pakistani-Canadian filmmaker, raised in Switzerland and living in Brooklyn. Constantly adapting to new environments and people, Haya developed a keen sense of observation that she weaves into her work. Haya's intuitive sensibilities absorb the undercurrent of a moment and concentrate them into singular frames, creating a dreamlike, sensory experience. She began her career as a documentary editor, allowing her to shape stories and interact intimately with rich, character-driven narratives. Haya carried those principles of honesty and perspective into her creative work as a director. Haya hopes to build a long narrative career in pursuit of untangling elusive themes around vulnerability, identity, and self-expression.  
Seven Canadian short films have been chosen for Telefilm Canada's Not Short on Talent program! These never-before-seen films will be screened exclusively at the Short Film Corner, a component of the Cannes Market. 
This program aims to increase the visibility of new Canadian short films and to promote talent to delegates from industry registered in international markets, including buyers and curators of festivals. 
Available through the Cannes Short Film VideoLibrary.
FRONTIÈRES – BUYERS SHOWCASE
The Frontières Buyers Showcase presents works-in-progress or recently completed films seeking international distribution, festival selection and/or sales representation. 
Here are the Canadian projects: 
Fantastic 7 fosters emerging talents and connects them with potential business partners by creating a privileged space for dialogue and exchange supported by top-notch international film festivals. 
Toronto International Film Festival (TIFF) is one of the seven festivals taking part of the selection. It will endorse a fantastic project which will be presented at a pitch session.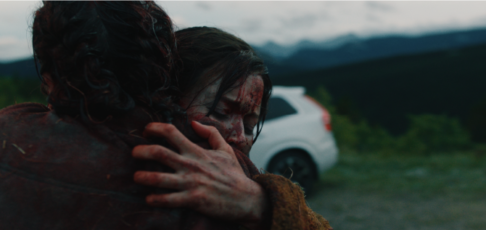 A presentation of titles in various stages of development looking for sales agents, distributors or festival exposure.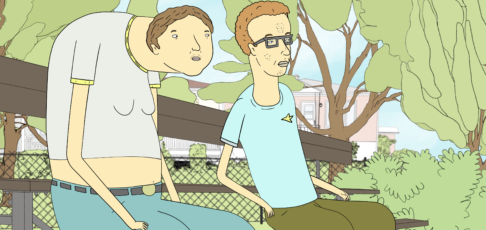 Cannes XR: VeeR Future Award Competition
As the cornerstone of Cannes XR, the VeeR Future Award Competition features a curated selection of this year's most creative and captivating VR works, celebrating the groundbreaking leap the creators have taken in the past year.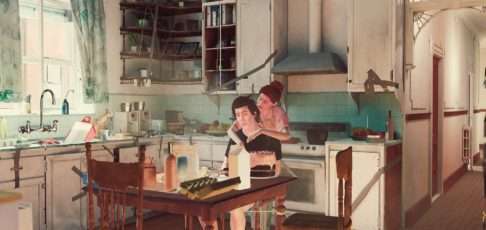 Marco & Polo Go Round
Directed by Benjamin Steiger Levine, produced by Item 7 (Canada), Belga Productions (Belgium)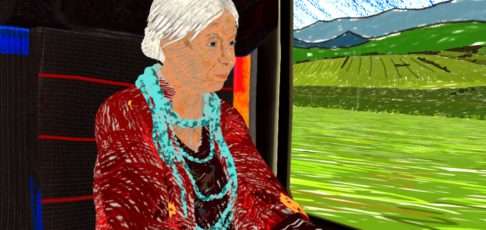 The Passengers
Directed by Ziad Tourna, produced by Couzin Films (Canada), Les Produits Frais (France)