Canadian coproductions are contenders for major prizes at the 33rd European Film Awards, slated to take place virtually from December 8 to 12, 2020! (The awards ceremony will be streamed from Berlin, December 12.)
1. European Actor: Viggo Mortensen in Falling
Falling, the Canada-UK coproduction directed and penned by Viggo Mortensen continues to conquer the international festival circuit with this latest nomination: top European Actor for its star!
Mortensen plays a man whose life with his husband and daughter is shaken up when he brings home his conservative elderly father.
Already, the family relationship drama has made waves at the Sundance Film Festival, Cannes Film Festival, Toronto International Film Festival, and the San Sebastián International Film Festival, winning Best Film as Mortensen took home a coveted Donostia Award.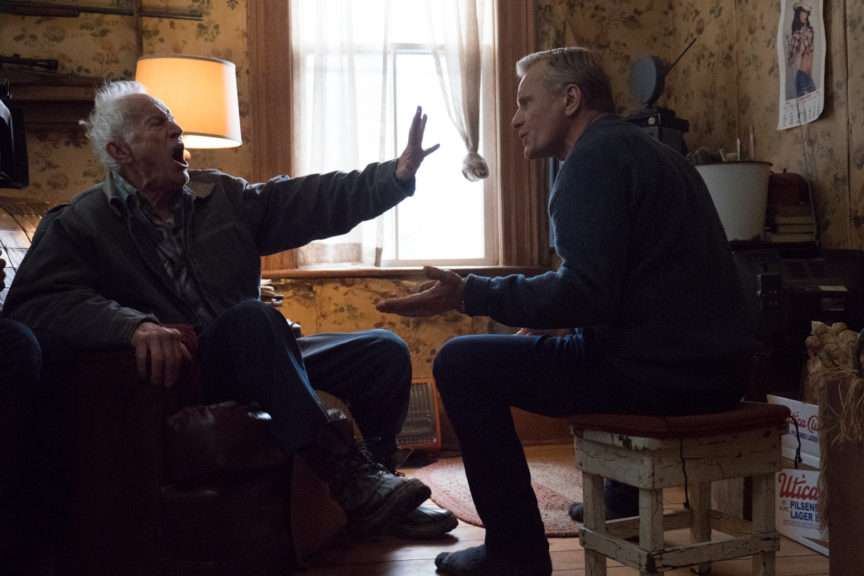 2. European Short Film: Regina Pessoa's Uncle Thomas, Accounting for the Day
In the running for the European Short Film award is this Portugal-Canada-France coproduction that's an animated love letter from the Portuguese director to her uncle, a special and unusual man who inspired her in many ways.
So far, the film's awards include the Jury Award for a Short Film at the Annecy International Animated Film Festival, Best Animated Short Subject Award at the Annie Awards, Best Short Film at the Riga International Film Festival, and many more.
Will these projects take home the prize? Stay tuned to find out!