Photo credit: Angela Gzowski Photography
As a global leader in coproduction, Canada's proud to be a member of Eurimages, the cultural support fund of Europe. Let's review last year's highlights, plus all you need to know about this coming year.
1) First things first: Three Canadian coproductions received Eurimages funding in 2020! That makes a total of 16 Canadian productions supported by Eurimages so far, since we became a member in 2017.
Robert Guédiguian's Twist à Bamako: This France-Senegal-Canada coproduction was produced with Quebec company Peripheria.
Lin Alluna's Twice Colonized: This documentary about Indigenous artist, lawyer, and activist Aaju Peter (also the film's screenwriter) is a Denmark-Canada coproduction, with Quebec's EyeSteelFilm and Nunavut's Red Marrow Media.
Charlotte Le Bon's Falcon Lake: This France-Canada coproduction was produced with Quebec company Metafilms.
2) Supported by Eurimages in 2019, another Peripheria project, Philippe Lacôte's Night of the Kings (La nuit des rois), scooped up major festival awards in 2020 and continues its hot streak this year with stops at the Sundance Film Festival and International Film Festival Rotterdam! (P.S. It's also Ivory Coast's Academy Awards submission for Best International Feature Film).
3) As announced last year, Montreal's Festival du nouveau cinéma (FNC) has been selected to present this year's Eurimages Audentia award! Presented each year at a different festival around the world, the 30,000 euro Audentia prize is awarded to a female director. Psst- Did you know the word "audentia" is Latin for courage?
4)  Speaking of promoting and supporting women in cinema, Canadian Samara Grace Chadwick, the filmmaker behind 2018's National Film Board of Canada documentary1999 (a Canada-Switzerland coproduction), is one of 50 female directors featured in Eurimages' Gold Album-Female Directors. Available online, the publication is part of Eurimages' efforts to promote gender equality in the industry.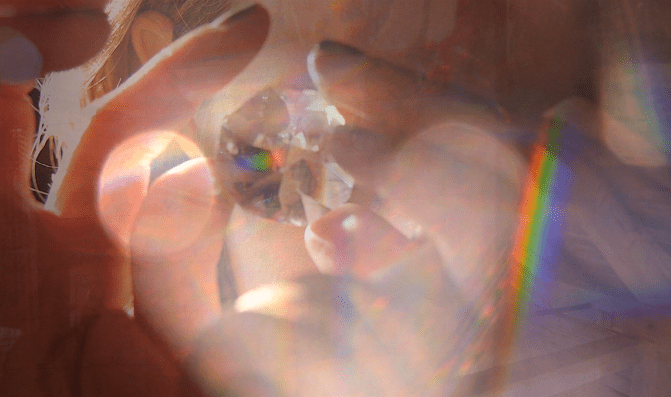 5) Another big highlight of the council's efforts towards gender equality: Eurimages has adopted and announced its updated Gender Equality Strategy, through 2023. As explained in this official document, its goal is the "advancement and stronger participation of women" in the audiovisual industry, and creating gender equality in the member states of the Council of Europe.
6) Did you know that Canada is one of the Eurimages member countries whose movie theatres can apply for the Eurimages support programme for cinemas, which helps get eligible films into these cinemas, from programming to promotion? Yes indeed! Check the official site for more info.
7) Last but not least, Eurimages has announced some changes to its rules and regulations regarding coproduction support, changes that began January 1, 2021, as well as an upcoming new governance system slated to kick off at the start of 2022. Read all about it, right here.