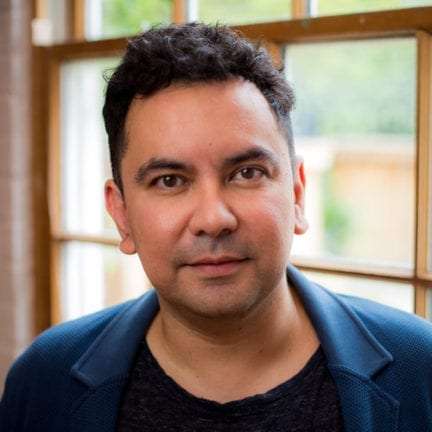 Led by imagineNATIVE, a new media production guide lays out an adaptable framework on how to work with Indigenous communities and content in Canada. Titled On Screen Protocols & Pathways: A Media Production Guide to Working with Indigenous Canadian Communities, Cultures, Concepts & Stories, the project began in 2017. Funded by Ontario Creates, the National Film Board of Canada, the Canada Media Fund, Inspirit Foundation, Telefilm Canada, and Creative BC, this report may be a "game-changer for the industry," says imagineNATIVE's managing director Jason Ryle. In honour of the document's launch March 25, 2019, we spoke with Ryle about narrative sovereignty, the impact of representation, Indigenous voices on screen, and more.
Why is this document important, and why do you feel the industry needs to take note of it?
Jason Ryle: "As an Indigenous organization, imagineNATIVE advocates for Indigenous filmmakers and perspectives to be brought to the screen. It's called narrative sovereignty, and we refer to it as such in the report.
"There's been a communicated need and interest from our industry partners for more direction, more clarification, more guidance in terms of doing things right to support Indigenous filmmakers. At the same time, we've been seeing and hearing from an Indigenous perspective, possibilities and areas of what can be done right."
Why did this initiative begin?
Jason Ryle: "For us, it was initially a deliberate attempt to have some kind of guiding framework to enact positive change… if there misrepresentations of Indigenous people, culture, and stories on screen, what can we do to remedy that; to make a change, to make a difference?
"Indigenous filmmakers obviously want their stories to be told, there is a richness and diversity in the types of stories that they want to tell, but it's not often we get to see those on screen. For most of our screen history, it's been mostly non-Indigenous people bringing those stories to the screen, certainly in the last century, less so this century, but there are still issues that come forward."
What do you hope this report achieves?
Jason Ryle: "We want this report to have an impact for many years and generations to come. People are so heavily influenced by what they see, hear, and see reflected on screen, and if those representations are erroneous, if they are wrong, if they are negative, this has a very real impact on people, on communities, on their lives.
"Our hope is this report will ensure that those negative impacts aren't perpetuated and that new stereotypes aren't created; that Indigenous communities are heard and collaborated with in meaningful ways to ensure that what we see on screen is realistic, well-informed representation; and really importantly, Indigenous voices and perspectives as well. Our hope is this document isn't a dictate; it doesn't spell out a clear checklist of what to do. Our hope is that this 'living document' really guides production and becomes an important part of the DNA of every production with Indigenous content."
How do filmmakers use and contribute to this living document?
 "This is just a starting point. My hope is that Indigenous communities, First Nations, territorial regions, take this document and adapt it to reflect their own protocols, restrictions, and goals. -Jason Ryle
Jason Ryle: "This is the intent, the framework is meant to be adaptable, and it's meant to guide production. Being a living document means it can change and adapt with different nations and productions and that's what makes it so essential, dynamic, and important as a resource."
How was the process of creating the report along with partnering with different funders?
Jason Ryle: "There was a lot of excitement and eagerness from all our funders, from all the Indigenous filmmakers and leaders who were engaged, and of course [project head] Marcia Nickerson. This group of people — the national advisory, Marcia, all the consultants — did something extraordinary and profound. I think this is a testament to the need for this type of guide. It shows a willingness to ensure more responsible storytelling is brought to the screen; that there's more support for Indigenous voices on screen…  I'm excited to see what's going to come of this document in the next few years, and how funders, broadcasters, production companies respond and adapt.
What does this mean for Canada's place in the Indigenous screen industry? (The only other country having this type of protocol being Australia.)
Jason Ryle: "Looking at the Screen Australia example, we saw a direct parallel on how our two countries have similarities, for us it seemed like a great option to have a Canadian version of this. Canada is a leader in supporting Indigenous-made productions and perspective on screen. The support of this report is one aspect of that; the support of the Indigenous Screen Office is an important step forward. When contemplating the Indigenous centres of productions in the world, Australia, New Zealand and Canada are really the strongest hubs. There are obviously nuances and differences between all of them, yet we all share a need and desire to see Indigenous stories brought to screen, and meaningful collaborations undertaken in productions that have Indigenous content."
How do you see the impact this new framework might have on Indigenous storytelling?  
Jason Ryle: "All this enriches how our stories are told. I think collectively, everyone in the sector and industry, Indigenous or non-Indigenous, recognizes that more needs to be done to support and tell these stories in a responsible way. And this tool is meant to help facilitate that."